Internal Organs External - Apocalyptic Domination - Reviewed By Bathory'Zine ! Check it out here at this link: https://www.bathoryzine.com/2021/04/internal-organs-external-apocalyptic_27.html
This EP is yet another display of grotesque and filthy Extreme Metal at its peak, where blasting artificial drums meet beastly squeals and rotten riffs to produce even more Slam combined with Brutal Death Metal with no sort of innovation whatsoever (reaching this level of brutality it really isn't necessary).
If you want some rough and violent Slam that is completely straightforward and that faithfully follows the well-defined formula, look no further, for this band makes just what you need. But if you want something more classic and understandable, then this might not be for you. The EP is quite monotonous in its aggression, but my personal highlights are "Grotesque Monstrosity" and "Feeding Off The Weak".
I recommend this album to fans of Slam and Brutal Death Metal. My rating is of 8/10. - Bathory'Zine
New Promo - Internal Organs External - Apocalyptic Domination (EP) - (Brutal Death Metal)
Internal Organs External is a one-man slamming brutal death metal band hailing from Arizona, USA. Vince Otero is the sole member who takes on responsibilities of performing guitars, vocals, and drum programming as well as recording duties.
The project was birthed in 2018 and in the following 2 years, the debut album 'Into The Depths' was created. Releasing on October 21st, 2020 the record instantly gained widespread recognition in the death metal community. 
At the beginning of 2021, Vicious Instinct Records and Internal Organs External inked a multi-release deal. This includes the forthcoming EP 'Apocalyptic Monstrosity' which will be released on May 14th, 2021. 
Tracklist- 
1.Grotesque Monstrosity 
2.Cannibalistic Tendencies 
3.Feeding Off the Weak 
4.S.S.M. (ft. Jack Christensen) 
5. The Beast Within (ft. Larry Wang) 
Check out the new single taken from that EP below!
The second single 'S.S.M' (slam saved me) features Jack from Kraanium and will be released April 16th on all major platforms.

Apocalyptic Domination will be out on the 14th of May via Vicious Instinct Records. Keep an eye out!
For fans of-
Acranius, Kraanium, Disfiguring The Goddess, Devourment, Waking The Cadaver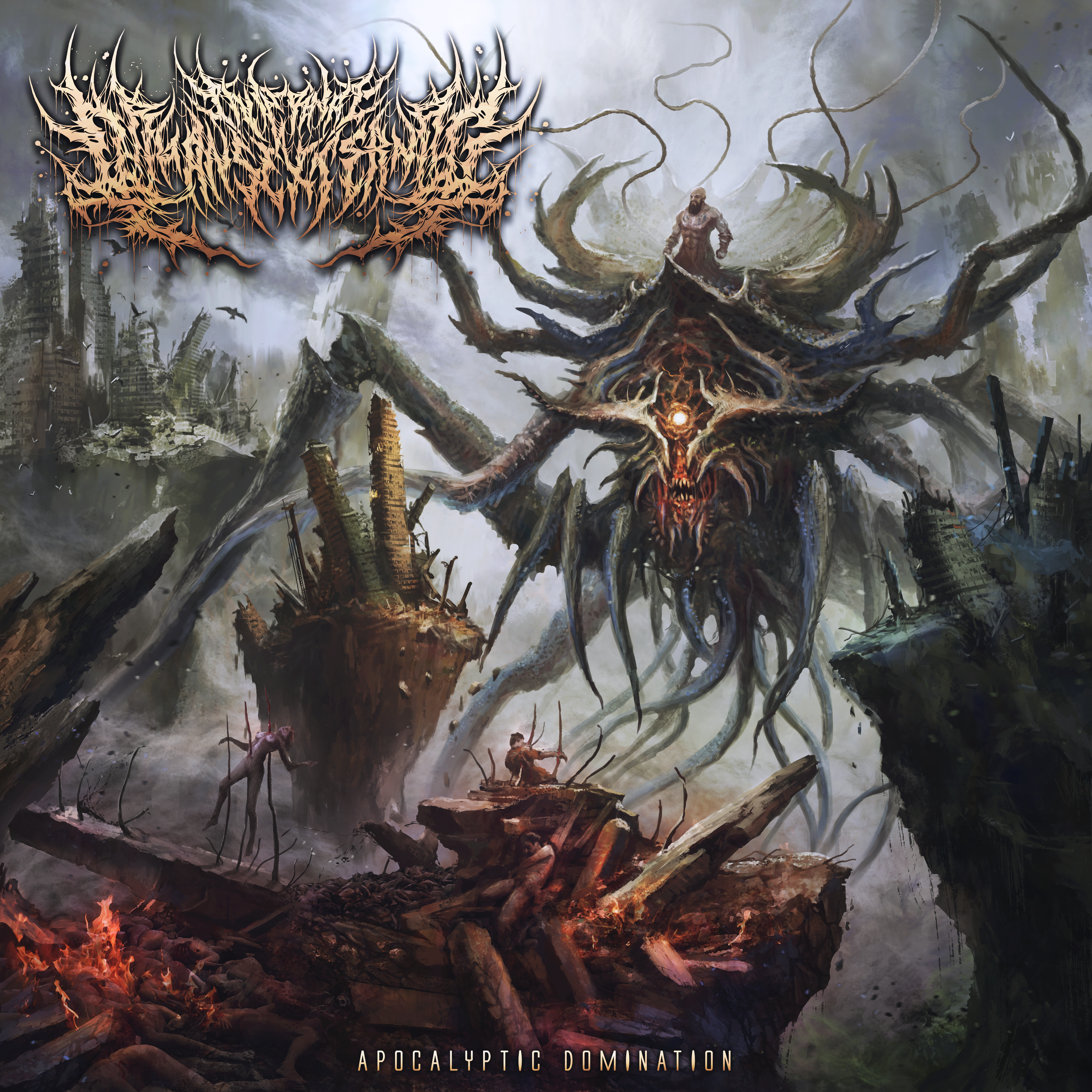 Credits-
All songs written, performed, and recorded by Vince Otero. All songs were mixed and mastered by Miguel Tereso Of Demigod Studios . Special thanks to Jack Christensen ( Kraanium , Septic Congestion ) for doing guest vocals on the track titled ' S.S.M '. Special thanks to Larry Wang ( Gorepot , Fatuous Rump ) for doing guest vocals on the track titled ' The Beast Within '
Check them out on Spotify and add them to your playlists!
Follow the band at these links:
https://open.spotify.com/album/7qNma2jJSgpMoeSebQkjPC?si=5PX0r0pCQXyeEozNEO66JA
https://www.facebook.com/internalorgansexternal
https://www.youtube.com/channel/UCrDzRXPxW7r-_emSp6aiiOw
Follow the label at these links:
https://www.facebook.com/viciousinstinct
https://www.instagram.com/viciousinstinct/
https://www.youtube.com/channel/UChAsWQJcM8w8aW5Guv-6uew
Pre Save Links-
https://distrokid.com/hyperfollow/internalorgansexternal1/grotesque-monstrosity
https://distrokid.com/hyperfollow/internalorgansexternal1/ssm-feat-jack-christensen
https://viciousinstinctrecords.bandcamp.com/album/apocalyptic-monstrosity