FFO: Korpiklaani, Moonsorrow, Bathory
Bio: " Juha Jyrkäs" is a Finnish musical pioneer, who has replaced an electric guitar and bass with electric kantele and bass kantele in a metal album, first to do so a in a world. Kantele is an ancient Finnish string-instrument. He is also a talented fantasy and horror writer in Finland . Jyrkäs wrote Finnish lyrics to folk metal band Korpiklaani between the years 2006-2012. His previous bands are Poropetra and Tevana3 . Since the spring 2008, Jyrkäs has played many solo gigs in Finland, Estonia and in Hungary.
Check out this video!
Sydämeni Kuusipuulle is the debut solo album of Jyrkäs. No electric guitars, bass, keyboards or drums used on this album. The result is still the real pagan heavy metal! The lyrics are about Finnish mythology, nature mysticism, occultism, human feelings and sex. It was first published at year 2019 with a limited MC edition, but in the year 2020 Italian label Earth And Sky Productions re-published it first digitally then, at 12.2.2021 as a CD."
Check him out on Spotify and add him to your playlists!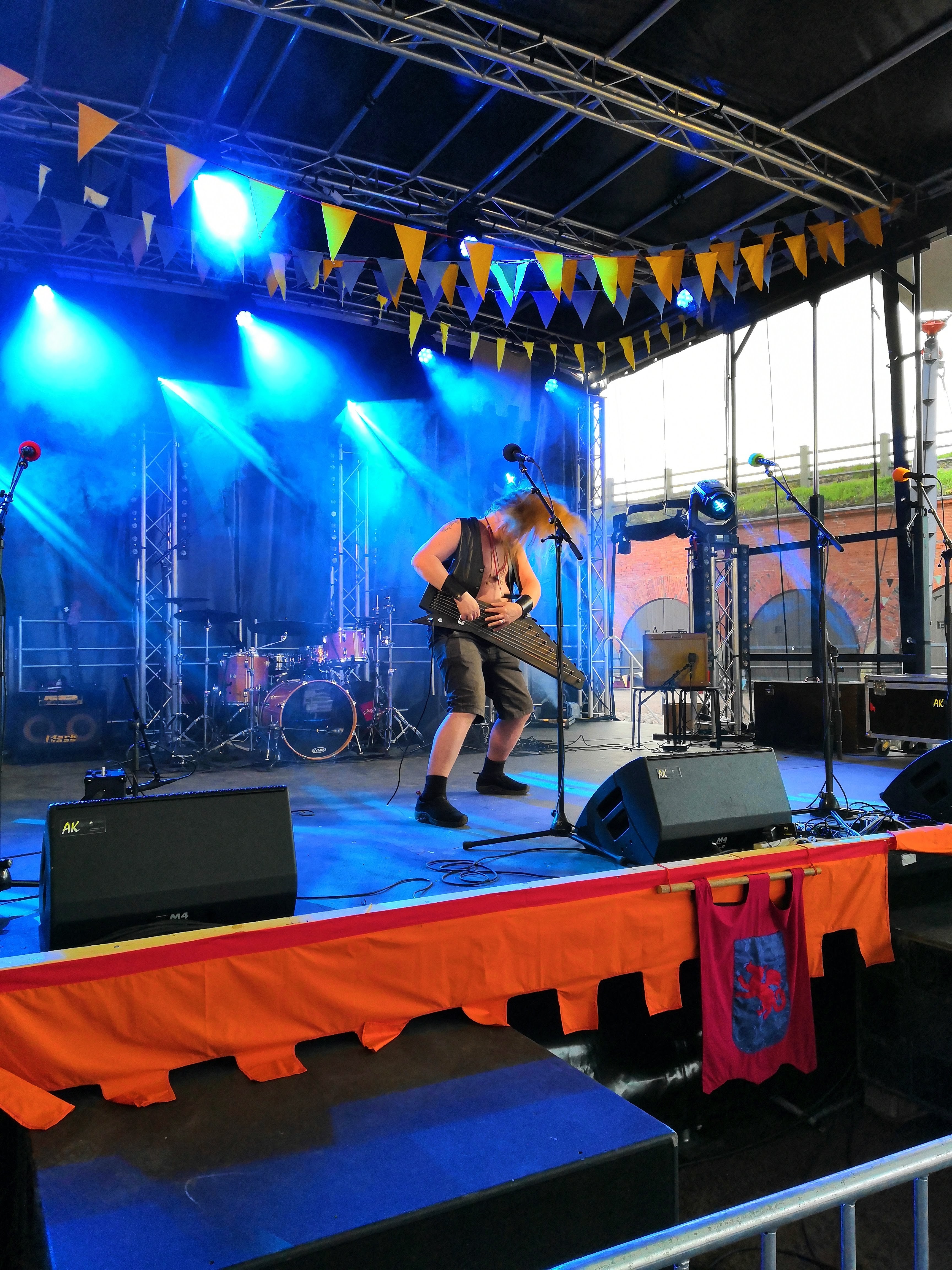 Follow him at these links:
Bandcamp: https://juhajyrkas.bandcamp.com/releases
Spotify: https://open.spotify.com/artist/3VtIyhtoyU57AucJJHfEih?si=31c3da292aec4a42
Instagram: https://www.instagram.com/juhajyrkas/
Facebook: https://www.facebook.com/juhavaltteriilmarijyrkas
Twitter: https://twitter.com/JuhaJyrkas