Royal Hunt Interviewed By MHF !
Greetings from MHF and Colorado!! How are you this fine day?
Hi, André Andersen´s here. Thank you, doing fine here in Copenhagen, hope you´re doing equally well.
Congratulations on   Dystopia.   I have listened to it multiple times and each time I discover something new; such is the nature of your style. What is your basic songwriting process and how did it differ when writing/recording this album? Tell us all about the new album.
First of all – I´m glad that you´re enjoying the album, it took over a year to write/record so any kind of praise is highly appreciated.
"Dystopia. Part 1" is the first half of the concept album inspired by the great Ray Bradbury´s book - Fahrenheit 451.
I see this album almost as a theatre/movie soundtrack/rock opera in a way (a few reviewers noticed the "almost cinematic" sound/feel of the album). After all – it´s a concept album so you can allow yourself to go a bit farther left or right with a musical piece like that compared to a "regular" album.
That and an inclusion of a "larger scale" orchestration and - most importantly and quite unusual for Royal Hunt – appearance of a few guest singers "playing" various characters: Mats Leven, Mark Boals, Henrik Brockmann, Kenny Lubcke and Alexandra Andersen.
The actual writing/recording process went – mainly – as usual: raw ideas composed on piano or guitar, demo recordings, ironing out details/arrangements and then the tracking process at NorthPoint Studio here in Copenhagen. Some of the guest singers recorded their parts "remotely" (due to the ongoing pandemic) but – as I know all the guys personally – it all went down smoothly.
Your sound has evolved over the years, as expected after 15 albums. I have listened to   almost   everything and I have my own favorite songs and phases. Aside from the present day, what are some of your fondest memories of your remarkable career?
Most of the "first ever" things: our debut CD released in ´91, first "proper" tour in `92/93, first ever award in ´95 etc etc. Playing Wacken for the first time was great as well as last year´s festival in Kemerovo in front of a 100 000+ people… very exciting.
So I can´t say that I have any particular period in the bands history as a favorite one – there were some great highlights as well as some disappointments along the way, which is a given considering Royal Hunt´s 30 years of non-stop activity. 
Dystopia   was inspired by Ray Bradbury's   Fahrenheit 451.   Previously, 2001's   The Mission   was influenced by Bradbury's   Martian Chronicles.   I know other works have had literary leanings. Who is the main bibliophile in the band? What are your three favorite books and why? And of course, more than one band member can answer.
I wish the rest of the guys could chime in but for me personally (all-time-favorites):
E.M. Remarque - All Quiet on the Western Front Aldridge – The Last Glimpse Churchill - Triumph and Tragedy
What is your single greatest non-musical achievement?
My kids/family I´d guess.
I love instrumentals; yours are no exception. If you could play only one from now on, which would it be and why?
Martial Arts – all-time-fan-favorite and still the most sold/played single in Japan… but I also like Cast in Stone.
A friend in Denmark, who is also a fan of the band asks, "Since   Dystopia   recently entered the Japanese charts at number 3, are there plans to tour Japan?" I realize everything is subject to change these days, but what are your tentative touring plans?
Who knows? We´re trying – very carefully – to settle for a bunch of dates in the late fall this year (not only in Japan and SE Asia but in Europe as well) but it´s too risky to announce anything yet. One thing is certain – we´ll take "Dystopia" on the road as soon as it will be possible.
In the last ten years (aside from Covid,) what would you say is the worst thing to happen in the music industry? Conversely, what would you say is the best thing to happen?
Risking sounding like an old fart I´d say internet demystified and – even more importantly – devaluated music… immediate gratification is a new standard: everything's easily accessible and most of it is free, no effort required to find the latest interview/video/single/snippets and  ultimately – the entire album. Too much of everything right at your fingertips – that alone is bound to kill a major part of the excitement.
At the same time: the ability of musicians to control their own career development is literally limitless today. You don´t need to rely on record companies anymore – you can record and release your work in any format at any time, you can promote it the way you want and have a direct contact/dialogue with you fans… that alone is pretty remarkable. 
Your music (and that of many others) has found success in Europe and Asia, but not as much in America. Why do you think this is? Is it because there are more big festivals? Or the subject matter tends to sometimes stem from European culture? I have read several reasons, but nothing definitive. Maybe you can help me out.
I´m sure there´re a few reasons for that: general public's taste in music, the way your media operates, stagnation of terrestrial radio, cultural diversity from state to state yet the sheer size of the country. And yes, the lack of festivals accepting/promoting our kind of music (except for ProgPower in Atlanta which we happened to play twice, successfully) could be another reason as well as very expensive yet extremely "user-unfriendly" system of visa issuing for touring artist.
I realize the band members are from various places, but since you are based in Denmark, I must ask…if I were to visit, what is the one thing I simply must see? We will see if your answer differs from the author of question 7.  
First of all: come over in the spring time. Our manager – who is an American, living in LA – always tries to visit us at that time… "the most beautiful place in the world during the spring" he says.
I can´t pick just one place, but the old Inner City part is great, the canals area (Nyhavn), the "tourist-must-see" Mermaid statue at the harbor, the Marble Church and the new Opera House are spectacular, tons of palaces… that will keep you busy for a few days.
We thank you for your time. Again, congratulations on the new album. We wish you all the best.  Any parting words for our readers?
Thank you very much.
I´d say check out our latest album "Dystopia. Part 1"on any digital platform of your liking… you can start here:   or even better: get a physical copy of the album, they´re easy to find wherever you live.
In any case: visit us at www.royahunt.com   and get to know our music, read all the relevant information about the band and – eventually – the upcoming tour dates.
Cheers!
André Andersen
" Dystopia " released on December 16th via King Records (Japan/SE Asia) and on December 18th (UPD: physical format on the 15th of January 2021) via NorthPoint Productions (Europe / N / S America). A concept album offering a considerable expansion of the band´s trademark sound and featuring performances by guest vocalists: Mats Leven ( Candlemass, TSO, Skyblood ), Mark Boals ( Y.J. Malmsteen, Ring of Fire ), Henrik Brockmann ( Royal Hunt, Evil Masquerade, N´Tribe ), Kenny Lubcke ( Narita, Zoser Mez ) and Alexandra Andersen ( Royal Hunt, JSP ).

"Dystopia" is available on ALL digital platforms (as MP3, FLAC), and as a regular CD (jewel case), various deluxe editions / bundles and a double heavy vinyl LP at  royalhunt.com

Spotify:  http://bit.ly/dystopia-spotify  
iTunes:  http://bit.ly/dystopia-itunes
YouTube:  http://bit.ly/dystopia-youtube
Amazon:  http://bit.ly/dystopia-amazon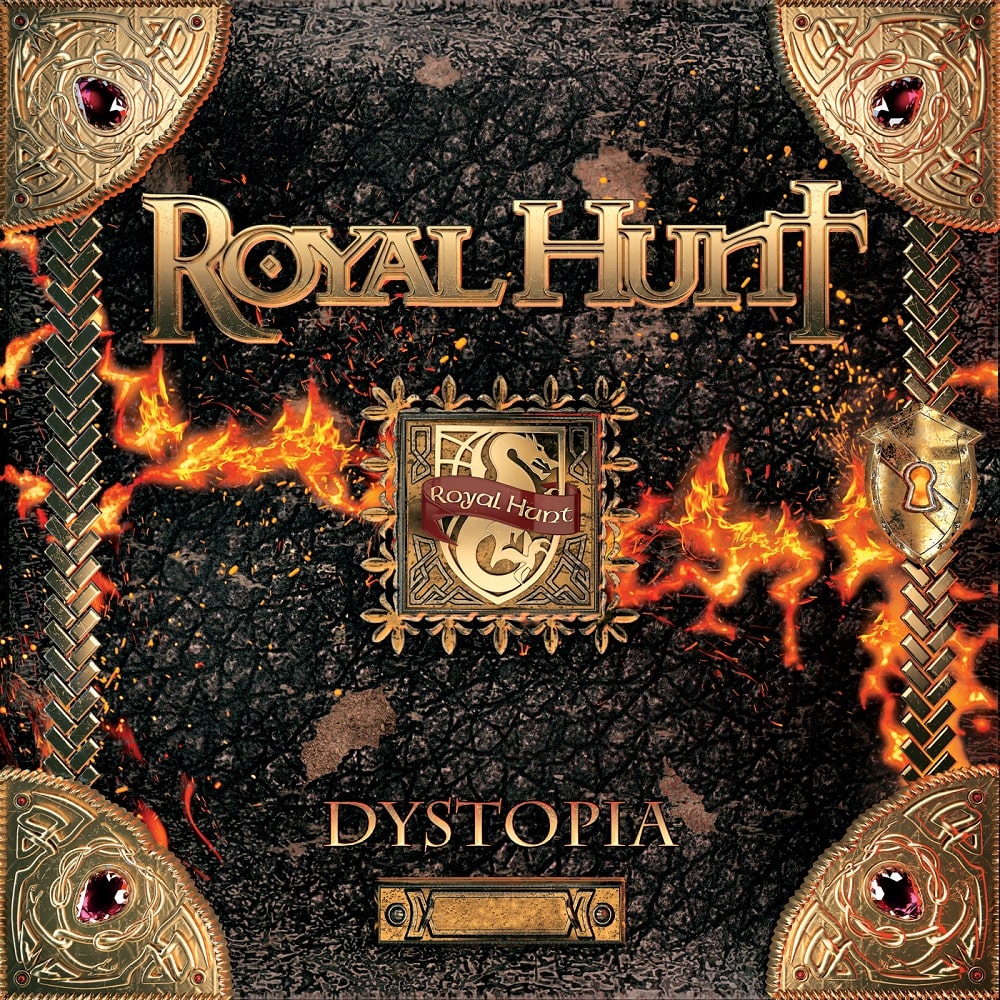 ROYAL HUNT - " The Art Of Dying " ft. Mats Leven (single version) 
ROYAL HUNT  keep intriguing fans with their adventurous endeavors and the band´s 15th studio album is no exception: a monumental concept opus featuring symphonic, progressive yet hard hitting compositions full of impeccable performances, wrapped tightly into immediately accessible format and a lush, contemporary production.

The addition of some extraordinary guest singers and their outstanding performances combined with vastly extended orchestrations creates a truly conceptual, cinematic feel throughout each and every track.

Tracklist:

INCEPTION ℉451
BURN      
THE ART OF DYING
I USED TO WALK ALONE       
THE EYE OF OBLIVION 
HOUND OF THE DAMNED
THE MISSING PAGE (Intermission I)
BLACK BUTTERFLIES
SNAKE EYES
MIDWAY (Intermission II)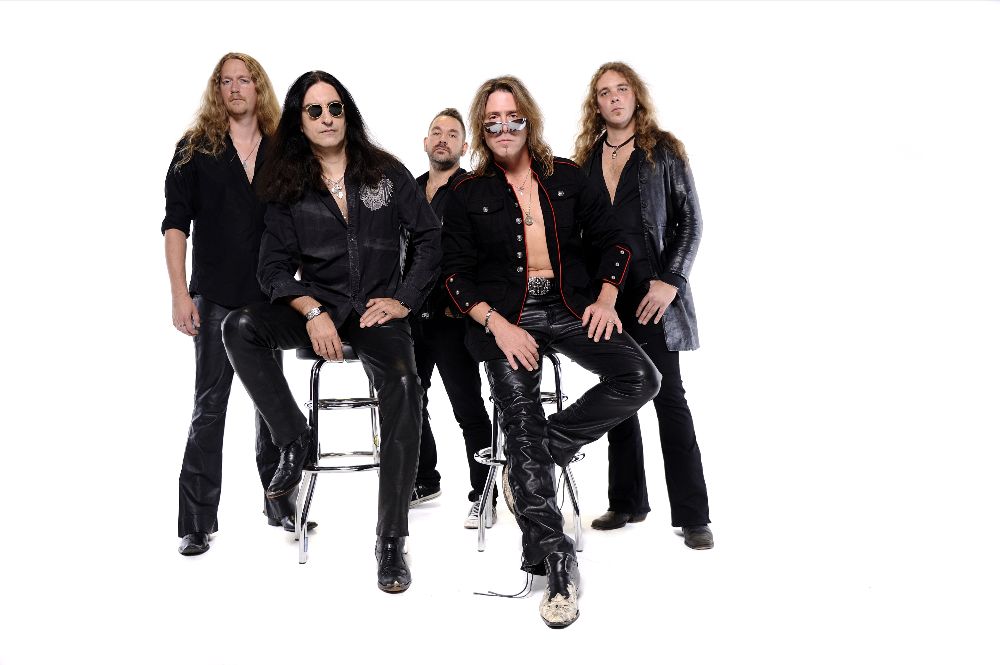 Follow the band on Social Media:
https://royalhunt.com/
https://www.instagram.com/royalhuntmusic/
https://www.facebook.com/royalhunt
https://www.twitter.com/royalhuntband