MOTHERFASTER - Streaming At Estación Rock Play List ! This Friday, April 2, starting at 9:00 p.m., we will have the presentation of DIVINE BLACKNESS and SANTET from Indonesia, MOTHERFASTER from Greece, KILL FRENZY from South Africa, BRITON RITES from England, MAX MONTANARI from Italy, FETICHE from Bolivia . ESCOMVROS from Argentina, AZTRA from Ecuador and 1945, AMENTI, KABALAH, ARENIA, LA QUINTA HEREJÍA, DEATH & LEGACY and KNIGHTS OF BLOOD from Spain. Listen to us at: www.radiometalhermosillosonora.com. http://onlineradiobox.com/.../metalhermosillos.../player/ ... 
 -In Spain through www.cdmusicradio.com Friday 1:00 am Spanish time. 
 -In Argentina by www.radiokrimen.com.ar on Mondays at 9:30 pm and by https://hackrockradio.wixsite.com/misitio on Fridays at 8:00 pm Argentina time. 
 - latidosdelmetal.blogspot.com 
 -In Colombia by https://elretornorock.wixsite.com/emisora-retornorock at 5:00 pm Colombia time. 
 -In Chile through www.bandaschile.cl and 
 -In Mexico through www.piratitaradio.com on Sundays at 12:00 noon.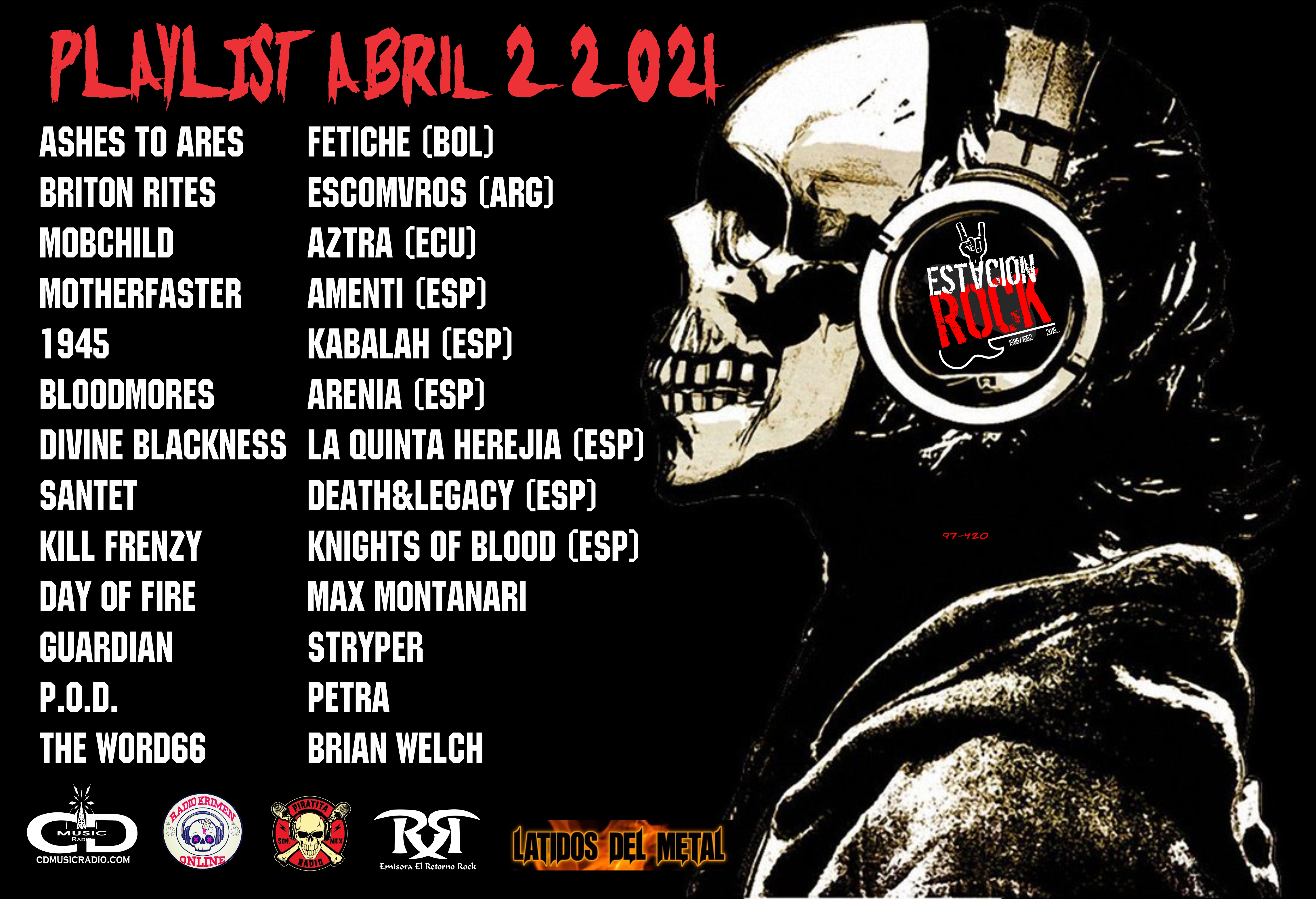 Lockdown has its perks! We motherfasterised "The green Manalishi (With the two pronged crown)". The song was originally written and performed by Peter Green's Fleetwood Mac and also covered very successfuly by the METAL GODS Judas Priest. At first glance, it seems the song is about a weird love story, but it's actually about the evil ways of money and how it can affect someone's personality. We recorded the drums for this song back in 2016 (along with "Blood is thicker than water"), but did nothing with it. We took advantage of the extra time we have these days and recorded guitars, bass and vocals in our home studio. Mr. George Emmanuel mixed and mastered it and here we go!
Ladies and gents, we give you "The green Manalishi (With the two pronged crown)"!
Also check out this new cover of "A few dollars more" by Ennio Morricone.
"We found this on Bill's (guitar) pc and we finished it, but it is not a Motherfaster song. I think it would be a nice opportunity to promote the band however." - Motherfaster
Short Bio:
Motherfaster formed after a jam session during the end of 2011.  They are based in Athens with the common purpose to extract the dirtiest side of their souls and present it as an audio insult.
They recorded their debut in early 2014. George Emmanuel was the sound engineer and Jeffro Lackscheide mixed and mastered the album. In November 2014 Terrorizer magazine (Issue 254) featured the first single "The nymph and the god", along with legendary metal bands Exodus and Obituary. The album was released on February 24, 2015.
In the summer of 2016, they covered Impaled Nazarene's magnum opus "Blood is thicker than water".
On December 2, 2019 they released the successor. Entitled "Slower Father", it is recorded at Pentagram studio and George Emmanuel mixed and mastered it. Nine explicit, dirty stories gilded with a mix of heavy metal – hard rock music. Motherfaster's second album is taking their signature sound one step further. Ruder, dirtier, heavier.
Motherfaster is: Paminos – Vox + Bass | Bill – Guitar | Jim – Drums
Follow the band at these links:
https://www.youtube.com/user/Motherfaster
https://www.facebook.com/Motherfaster
https://motherfaster.bandcamp.com