Luna 13 - The Beast Within (NSFW) - Featured At Metal Heads Forever ! Check it out here at this link: http://mhf-mag.com/news/new-video-luna-13-the-beast-within-nsfw/
A compelling marriage of black metal aesthetic, bass-heavy electronica, and industrial antagonism, Luna 13 utilize programmed drum beats and the growl of frontwoman Lilith Bathory to put down digital darkness on wax. - Knotfest
LUNA 13 have found a unique sound, drawing from black metal, industrial and electronica for a sound that is uniquely theirs. Driven by bright synths, heavy bass and a drum machine beat and rounded out by growled vocals, LUNA 13 create a soundtrack for their own personal horror film—which is exactly what they do with the visual accompaniment. - DECIBEL Magazine
LUNA 13 video for The Beast Within will be released on ONLYFANS on 2/27/21. This will be too much for YouTube so get your OF account ready! - Doc Luna
The uncensored video will be released 2/27/21 at https://onlyfans.com/lilithbathoryluna13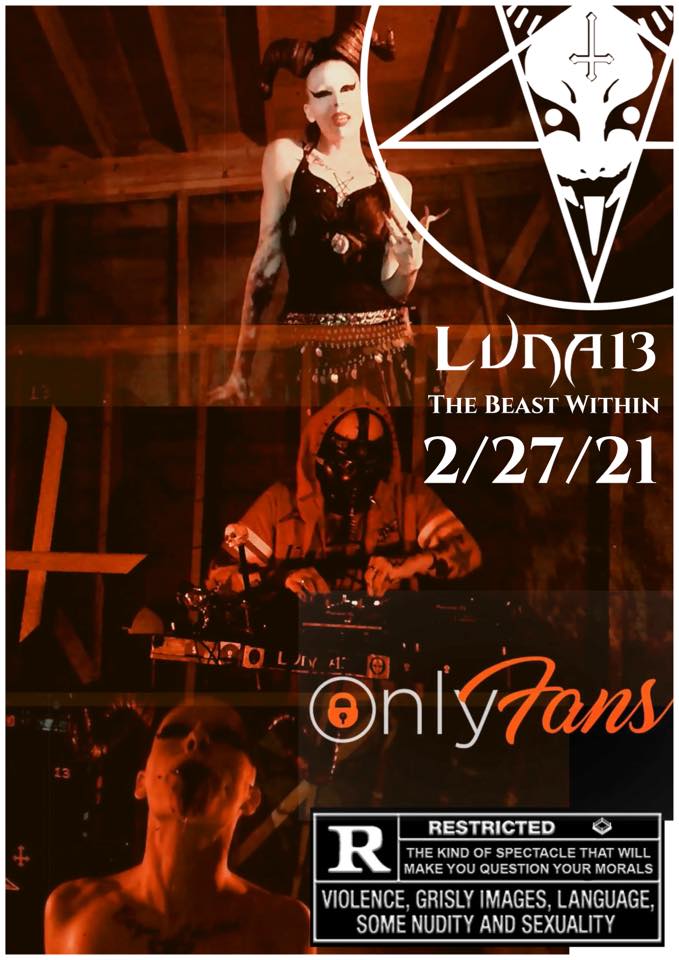 ​
Known for their theatrical live show consisting of black masks and devil horns, LUNA13, Black/Bass/Metal is one of the more unique and adventurous blackened electronica outfits that emerged in 2015. LUNA13's brutal yet groove based electro-metal incorporates elements of Bass Music and Black Metal. LUNA13 has managed to create a whole new metal sound using Acid and Saw Bass.  
Support them on Bandcamp and check out the critically acclaimed release God.Dis!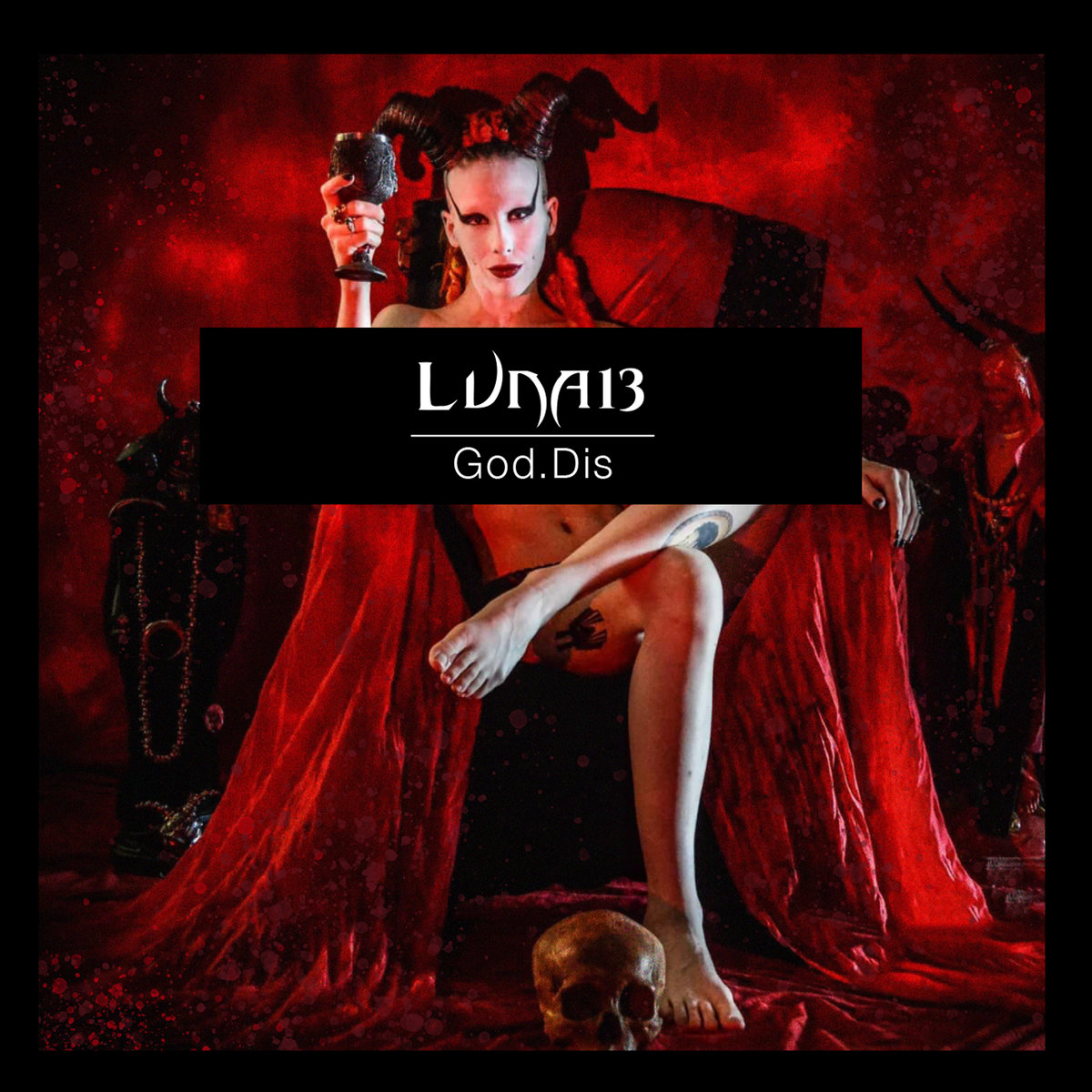 Follow them on social media!
https://luna13music.bandcamp.com/music
https://www.instagram.com/luna13official/
https://twitter.com/Luna13official
https://www.facebook.com/luna13official