Sintax - "Lunchtime Funeral" Featured At Metal2012 ! Check it out here at these links: http://metal2012.blogspot.com/2021/02/sintax-presenta-el-videoclip-lunchtime.html#more
https://www.youtube.com/playlist?list=PLbvIdaa94JhbMVzlEODxpYQBDMA22_Qdn
After years of performing all across Israel alongside International acts, releasing albums, and keeping Jerusalem's metal scene alive with their original bands, band members from Jerusalem's Godfather of thrash " Shwortsechaye " and " Birth " decided to form Sintax in late 2010.
Sintax toured Israel and had a special feature on the Israeli Headbangers Ball , and released two video clips from their already recorded album " Sway For A Better Day ".  The album itself got some raving reviews both domestic and abroad. Sintax is considered a super group by Israeli standards and has an established fan base all over the country. Sintax live act is considered one of the best metal live act in Israel to date.
Here's the new single " Lunchtime Funeral " from upcoming album " Nano 3000 "
Check out the previous release available on Spotify !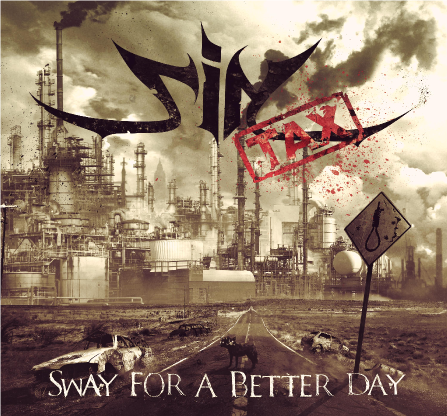 https://open.spotify.com/album/4z4hfNl0bePWFYTbFtxaHl
Follow them on Social Media!
https://www.facebook.com/sintax.official
https://twitter.com/Sintaxofficial
https://www.youtube.com/user/WECREATEMETAL
https://open.spotify.com/artist/01kfMS65Asd18EcUTBcJKQ?si=P1yv1TzoTP2m-KQUp51L0A
Official Website
Official Store