KRIEGSGOTT - "H8 4All" 7" Ep - Reviewed By  M etalRe views.com! Check it out here at this link: https://www.metalreviews.com/reviews/album/10553
The person behind Kriegsgott (German for "wargod") is Shadow aka Dariusz Sieradzki, the vocalist and bass player of Polish Black Altar and also the owner of Odium Records. Apparently Black Altar works out for Shadow to exercise his mystical side, while Kriegsgott is militarism on full display. Naming the EP using some social media acronyms or the lingo appearing on vanity license plates is somewhat strange, but the EP itself is better than its title, thankfully.
The Intro sets the militaristic mood unmistakably, laying out repetitive consistent drumming patterns with clean, ominous and even somewhat orchestral arrangements floating atop. Not much is happening in the Intro in terms of evolution and progress, but the mood and clean sound expectations are presented, and the rest of the EP delivers in this key.
Victory through Intolerance is grim, by the book, to the point, old school black metal. If you think black metal should be a no nonsense early Gorgoroth, Tsjuder or Urgehal you will be drawn to Victory through Intolerance and its non-adventurous chord progressions like moth to the fire. Interestingly enough Kriegsgott has rather clear sound on H8 4All, with some steely sounds coming through very perceptively. Vocals are also not of raw variety, and sometimes you can even make out the lyrics, unheard of on a black metal release. Care is taken that all vocals are double or triple tracked, so there is an impression this is a gang or a small army, but definitely more than just one man. The title track is more grinding double bassed thrash, kind of Sodom-like, until blasts return and black metal starts blizzarding again.
There is definitely quality about H8 4All music and sound, but at the same time there is absolutely no newness or an element of surprise. Thus the purpose of this release, my speculation of course, is for Shadow to provide grounds for the outburst, to tell us "I hate you all" at the end of the title track. And nothing beyond that. Cover art is a picture from a holocaust museum. Powerful stuff, so I hope it wasn't used lightly or in jest. Real people died. - M etalRe views.com
Odium Records presents the self-titled song from the upcoming 7" E.P. of Kriegsgott entitled " H8 4All ". Kriegsgott is a solo project of Shadow from Black Altar , founded in 1999. " H8 4All " was recorded in 2013.
You can check out the song here:
 and Pre-Order the E.P. at: www.odiumrex.com/webshop  
Shadow describes the music of Kriegsgott as Hateful Black Metal in opposition to the modern scene.
Shadow explains the controversial cover art for the album: "We live in a crazy time and just in case if somebody may thinks that Kriegsgott is an NS band or something because it's a German name and on the cover are some dead bodies, maybe Jews from the concentration camp or something? I inform that Kriegsgott has nothing to do with that. Kriegsgott plays hateful black metal, the main topics of the lyrics are hate, war etc. I took the photo on the cover in the museum in Oslo/Norway and on the cover are dead Norwegian boys who died because of great hunger after World War II . " - Best Regards Shadow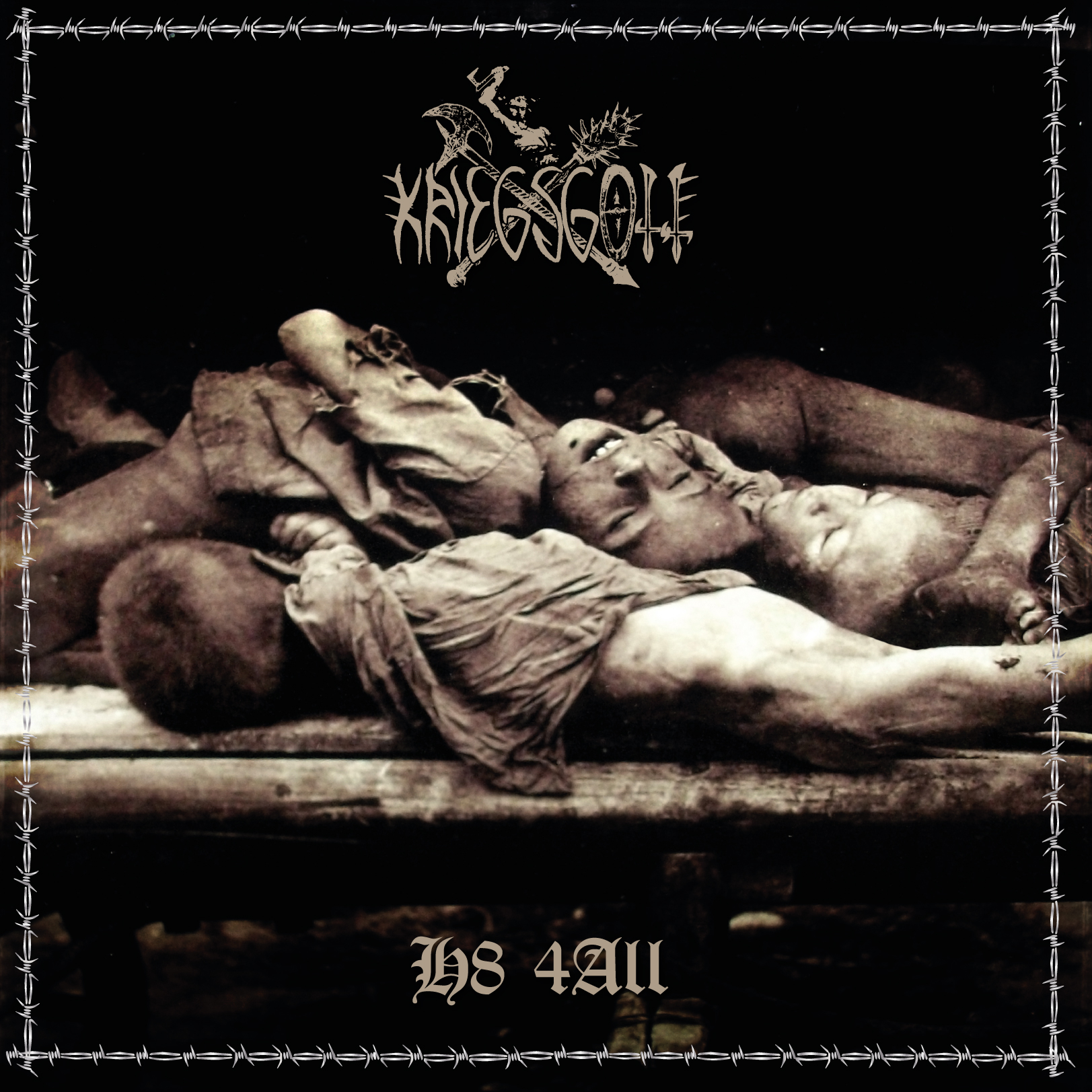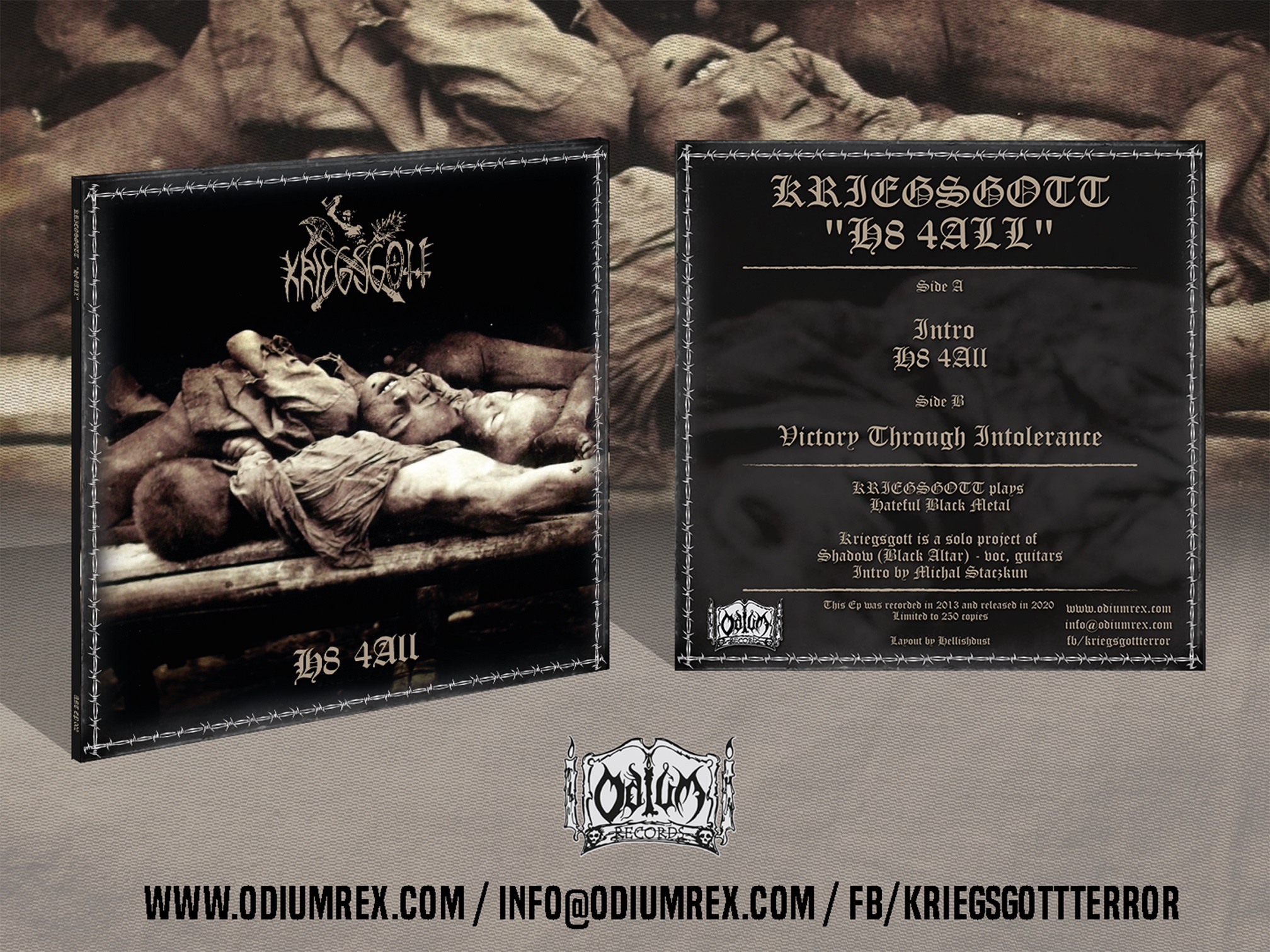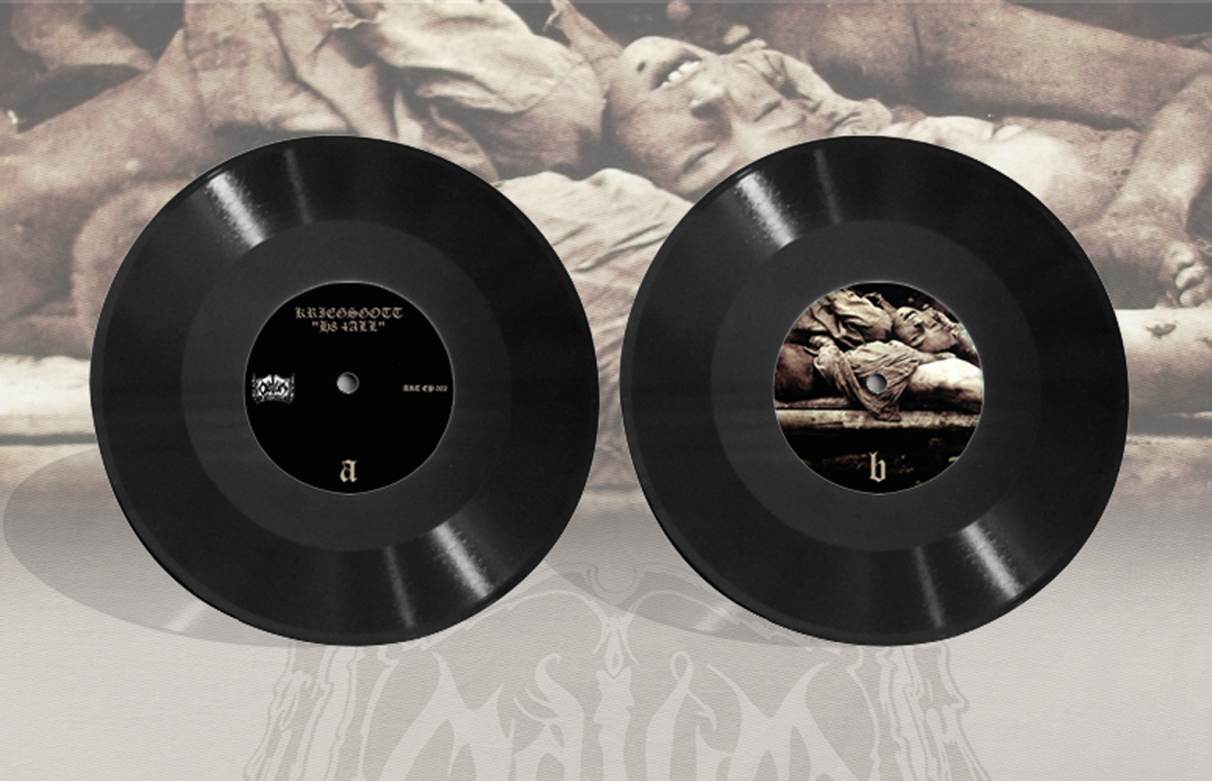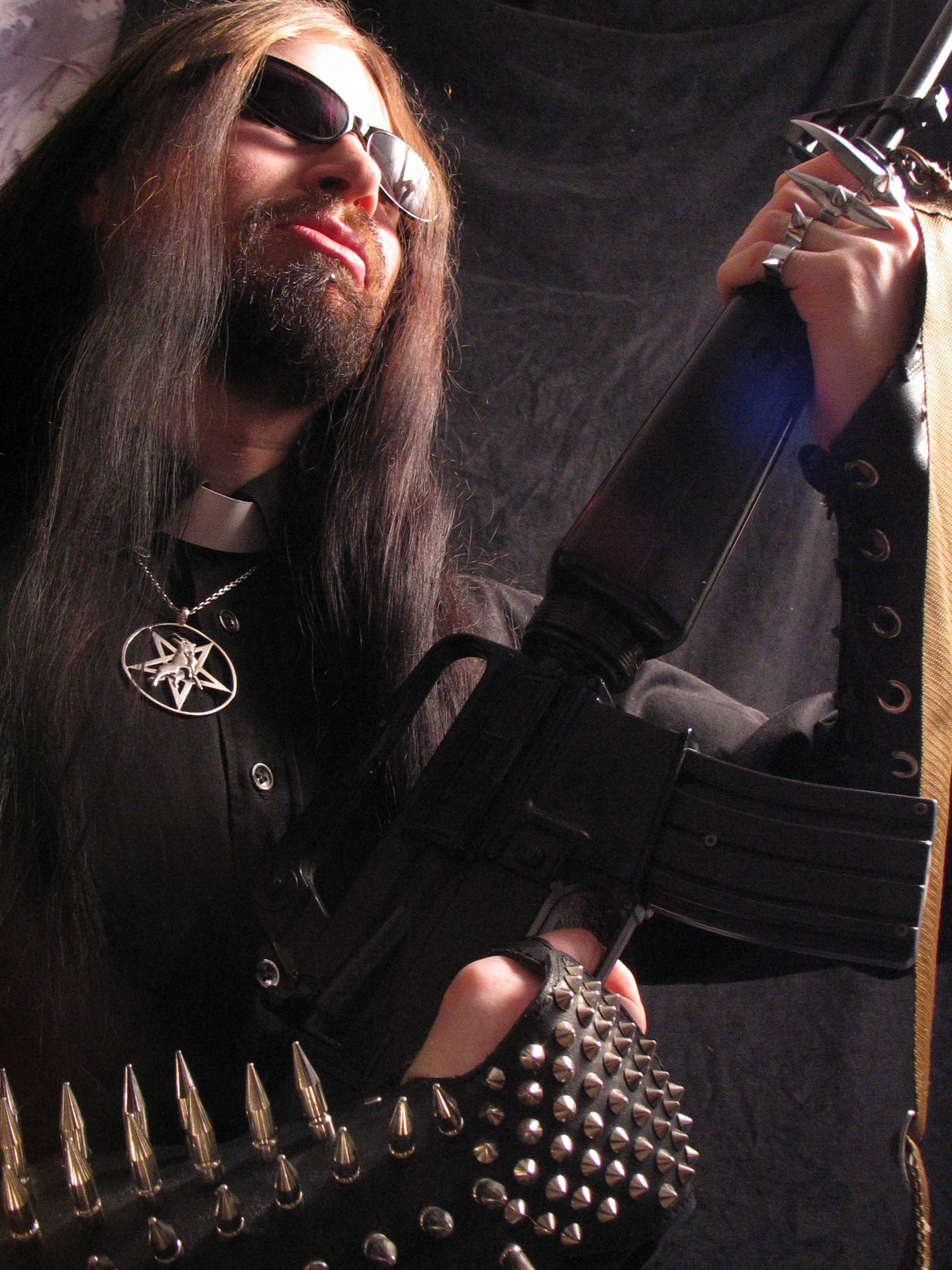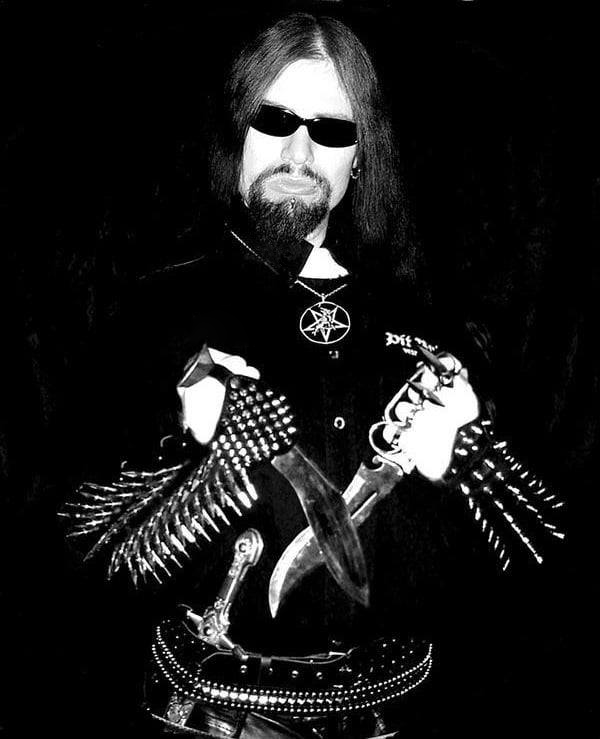 " H8 4All " is going to be released in January, limited to 250 copies as a 7" E.P., together with the new album of Hell-Born .
Follow Shadow, Odium Records and the band at these links:
https://www.odiumrex.com
https://www.facebook.com/odiumrex
https://www.odiumrecords.bandcamp.com
https://www.youtube.com/odiumrec
 
https://www.black-altar-horde.com
https://www.facebook.com/blackaltar
https://www.instagram.com/black.altar.official
 
https://www.facebook.com/kriegsgottterror