The Boogie Pop Assassin band has just released the six track debut album ' Tears of Gasoline '! Some of the album was recorded in Detroit, Michigan , where you will hear unnamed celebrities helping out with percussion and some of the lead guitar work featured in the song  ' Assassin '. Thanks to the bands friend and manager at the time! The album was recorded by Grammy award winning producer Kevin Sharp! The Boogie Pop Assassin has had the pleasure of working and playing with some of Detroit's heaviest hitters in the music industry! The album was finally transferred and finished in Knoxville, Tennessee! At this time, The Boogie Pop Assassin is currently writing and plans to add more music to their arsenal. 
For fans of Alice Cooper, Steppenwolf, UFO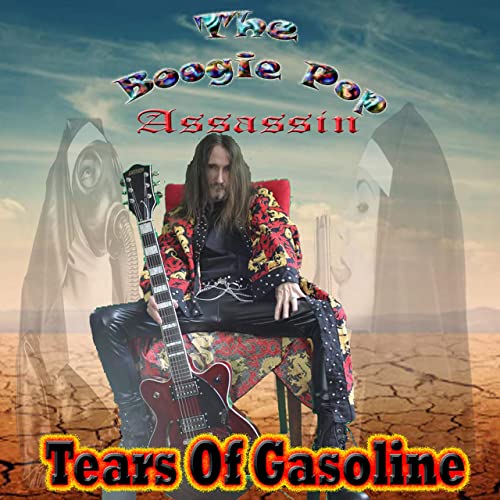 Social Media Links:
https://www.facebook.com/The-Boogie-Pop-Assassin-1738752573081618
https://theboogiepopassassin.bandcamp.com/album/the-boogie-pop-assassin
https://open.spotify.com/artist/35Td5pvcQztJbMgumWezbt?si=CgPqjNpWSDa93TA8U3TOMg
https://music.apple.com/us/album/tears-of-gasoline-ep/1478836597
https://www.bandmix.com/the-boogie-pop-assassin/
https://twitter.com/boogie_assassin
https://www.instagram.com/the.boogie.pop.assassin/?hl=en
Merch store:
https://shop.spreadshirt.com/the-boogie-pop-assassin/
The soundchick Interview;
https://youtu.be/0SxtzcZ888w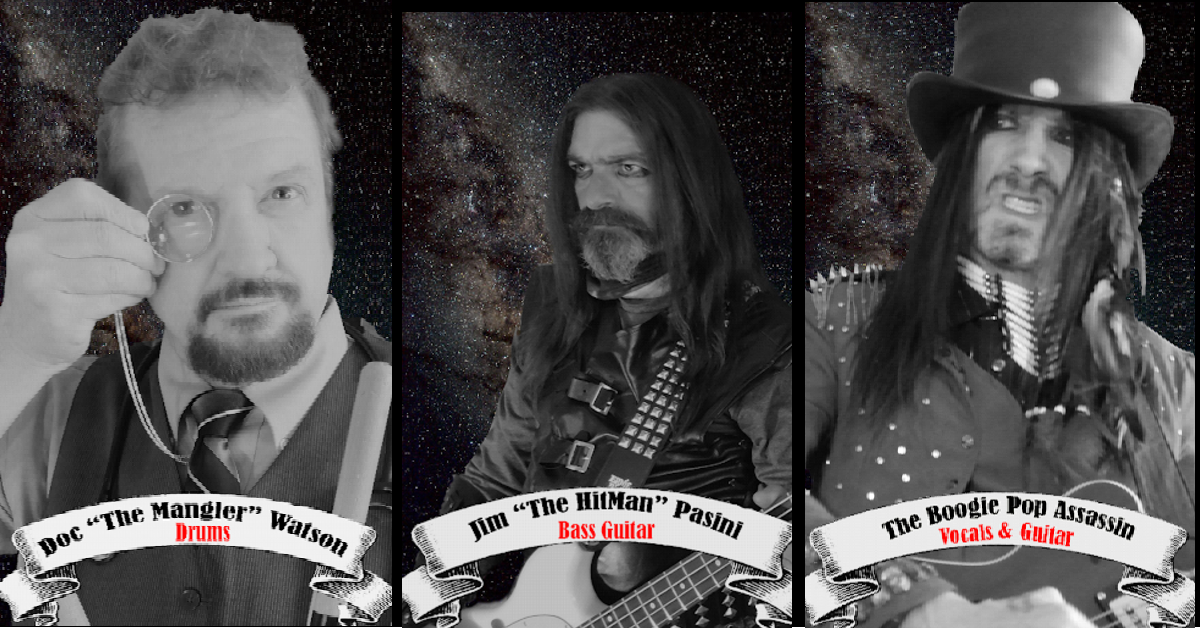 Up and coming release: 
The Boogie Pop Assassin are heading into the studio to record their second full length studio album titled (?) in February 2021. The albums title may confuse some, considering it's title is the symbol of a question. However the band feels it is important to allow the fans of their music to name the album, so the listener who is the most important part of the music can title this album and customize it to fit their persona. Stay tuned for news about it's soon coming release.
The Empire of Fire Tour:
On April 25th 2021 The Boogie Pop Assassin will take the stage at The Looney Bin in Bradley IL, part of a Misanthropik Records 3 day event that is also apart of a 4 month tour called The Empire of fire, which will have stops at The Venue on April 9th and 10th in Denver Colorado, June 25th and 26th at The Westside Bowl in Youngstown Ohio and July 2nd, 3rd and 4th at Kyote Ugly in Salisbury North Carolina.