Joey Diabolic joins us on the show to talk about his latest release 'Through Soundwaves Vol. 3'. We take questions from the listeners and play new music from his release! We also play new releases from Nervosa, Snipers Of Babel, Hulder, Cynik Scald, The Boogie Pop Assassinm, The Eyesores, Baron Carta, The Band Repent, Arched Fire, Delta Enigma, Misterer, SULLEN GUEST, Dividing The Ocean, Types Of Apes, Sarkrista, Evil Brain Taste, Existence Depraved, Glass Helix, Hemlock, Immortal Sÿnn, Void, Moon Shot, PHOENIX CLOVE, Markus Spittka, Pyjama Planet, The Chronicles of Manimal and Samara, and TOMMY GIBBONS! We also play a few classics by request from Wolves Of Winter, Critical Dismemberment, and Slayer!
Track List: 
1 - Guided By Evil/Perpetual Chaos/Under Ruins - Nervosa
2 - The Zach Moonshine Intro
3 - Dark Science - Snipers Of Babel
4 - Sown in Barren Soil - Hulder
5 - City_of_Nemesis - Cynik Scald
6 - Pissing-On-The-Beast - The Boogie Pop Assassin
7 - Secret Drug Problem - The Eyesores
8 - Devil To Send - Baron Carta
9 - War - The Band Repent
10 - Remote Controlled-End - Arched Fire
11 - Joey Diabolic - Interview featuring Potters Field/Creature of the Wheel/I Am The Shadow in Darkness
12 - Unreality - Delta Enigma
13 - LIFE = DEATH - Misterer
14 - SAMSARA - SULLEN GUEST
15 - Exitus - Dividing The Ocean
16 - Acid Rain - Types Of Apes
17 - Lair of Cursed Remains - Sarkrista
18 - Terinator - Evil Brain Taste
19 - Unwalked Path - Existence Depraved
20 - This Is Helloween - Critical Dismemberment
21 - Unstoppable - Glass Helix
22 - DOOMSDAY - Hemlock
23 - Satan's Tavern - Immortal Sÿnn
24 - I: Crossing the Mist - Void
25 - War Ensemble/Dead Skin Mask/Seasons In The Abyss - Slayer
26 - Blood Looks Cool - Moon Shot
27 - NIGHTFALL - PHOENIX CLOVE
28 - Glorious - Markus Spittka
29 - Storm The Gates - Pyjama Planet
30 - At The Worlds End - The Chronicles of Manimal and Samara
31 - CYBER KAIJU - TOMMY GIBBONS
32 - Astrothoughts/A New Reality/Tooth and Nail - Wolves Of Winter
Listen to the full show at Mixcloud!
Check out the interview on Spotify!
Check it out on YouTube!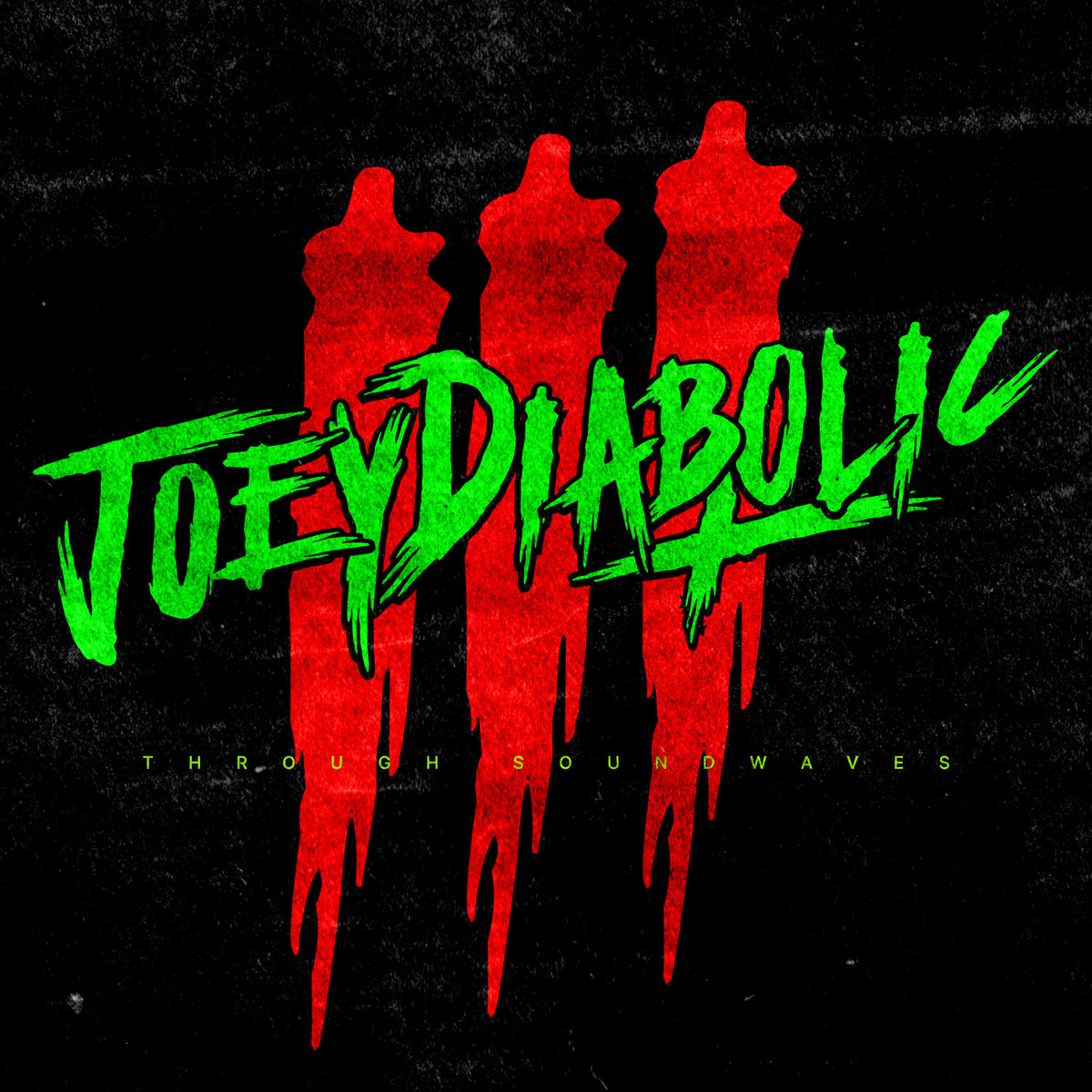 "A mix of clever originals and choice covers, Joey is showing his affinity for horror, metal, and his ingenuity as an artist."  -- Ghost Cult Magazine

Multi-instrumentalist and solo artist Joey Diabolic has announced the release of his EP Through Soundwaves Vol 3, hitting digital music platforms on January 15th, 2021.

The offering is a tribute to the film A Nightmare On Elm Street and features a variety of covers and original songs.  One standout cover in particular is White Zombie's "Creature of the Wheel."  

Diabolic says, "I gotta be honest, it took me awhile to figure out which Astro Creep 2000 song to cover. When I finally figured out that my next releases were definitely going to be a fan-fiction reinterpretation of the Freddy Krueger/A Nightmare On Elm Street story line, 'Creature of the Wheel' was the most obvious choice." 

"It's pretty obvious that I love White Zombie… So much so that I got their logo tattooed on my right bicep. As far as covering the song, I wanted to encapsulate my experiences of listening to their albums since 1993. There was no one that sounded like them… They were true originals."  

Preorder Through Soundwaves Vol 3 here: https://joeydiabolic.bandcamp.com/album/through-soundwaves-vol-3

Track List:
                01. Son of a 100 Maniacs
                02. Potter's Field [Anthrax cover]
                03. Plowed [Sponge cover]
                04. I Am The Shadow in Darkness
                05. Save Yourself [Stabbing Westward cover]
                06. Creature of the Wheel(ft. MaMa Doom and Vain Manners)  [White Zombie cover]

Connect with Joey Diabolic
Facebook: https://www.facebook.com/joeydiabolic
Instagram: http://www.instagram.com/joeydiabolic
bandcamp: https://joeydiabolic.bandcamp.com/album/through-soundwaves-vol-3
YouTube: https://www.youtube.com/channel/UCQFDJ5dbJZ7RGvgkoLb48Cw
Spotify:  https://open.spotify.com/artist/3vSThO3FyCkmViW1OwUod4?si=9PkmU77ITfKsKfZsKtWu6Q