AvantGarde - ..Are You Still Alive? - Reviewed By World Of Metal ! Check it out here at this link: https://worldofmetalmag.com/wom-reviews-thrashwall-revolution-within-avantgarde-ysgaroth-overt-enemy-torment-tension-rising-harmonize/
It's all about promotion. At Metal Archives, Avantgarde appears as a groove, in the promo press release we received points out references such as Pantera , Soulfly , Machine Head and Kreator . Now what is found is something quite different. Something much more traditional, with great solos (not that the bands mentioned above don't have them) but with a streak that impresses by the way it sounds fresh and essential. Without remembering any of the aforementioned names or even whatever the groove is. Weight, skimming death metal and many reasons to do headbanging, this is an excellent debut EP, recommended for all thrashers. It's all in Russian but no problem. It's good anyway!
9/10
Fernando Ferreira
For fans of - Pantera, Soulfly, Machine Head, Kreator
The band was founded in 2008 in Zavitinsk , Russia . For a decade, the band has been making their own material, touring cities in the Russian far East, and performing at large and small festivals.
Sometimes the line-up changed, and for now AvantGarde band is: 
Alexey "Sivlex" Sivokon - bass guitar
Vladimir "Lecter" Sereda – guitar
Dmitry "MrBudnich" Budnikov – vocals 
Sergey "Skrxftt" Kravchenko – drums
Alexander "Sanchez" Ponomarev – backing vocals
After winning one of the biggest festivals (Cosmodrome 2018), The band received a prize in the form of an EP recording. After much work, in 2020 the band released EP "..are you still alive?" which contains the agony and madness of a world that has been going mad for centuries and has been covered by the pandemic.
However, the main idea of the album is that everyone chooses their own destiny. No one can help us but ourselves. No one can destroy us but ourselves. So who are you? A victim of the night streets, another piece in someone else's game, or a prisoner of chemical dreams? You checking every step, avoiding wolf pits and broken glass. You dance like a shadow on the asphalt of the stone jungle. Without asking for compassion or advice, you choose your path under the stars of neon lights - too free to be silent, too smart to speak, too strong to give up. The world around you is spun like meat grinder, somebody dead somebody have gone mad. You hear their whispers, you know the question that haunts them: why... are you still alive?
AvantGarde- "... are you still alive?" [EP] 2020
The following people took part in the recording:
Guest musicians:
Denis Neverkovets – vocals [1], chorus [3] (MAD COW DISEASE)

Chorus [1,3]:
Daniil Buinitsky (КРАХЪ, Chanda Shankara, Volkolak)
Semyon Kochetov (Chanda Shankara)
Mikhail Bylin (Chanda Shankara, Volkolak)

Music: Alexey "Sivlex" Sivokon, Vladimir "Lecter" Sereda

Lirycs: Alexander "Sanchez" Ponomarev [1,2,3,4], Dmitry "MrBudnich" Budnikov [1,4]

Recording:
SAN JOSE STUDIO, Khabarovsk, 2019
Vocal recording, choirs [1,3] Denis Neverkovets, Blagoveshchensk, 2020
Guitar recording [1,2,3] AVANTGARDE, Zavitinsk, 2020
Re-dumping, mixing, mastering, sound design – Evgeny Vinogradov, DAI Records ™ Studio( © 2020). dayrecords.ru
Cover artwork: MAYHEM PROJECT DESIGN, 2020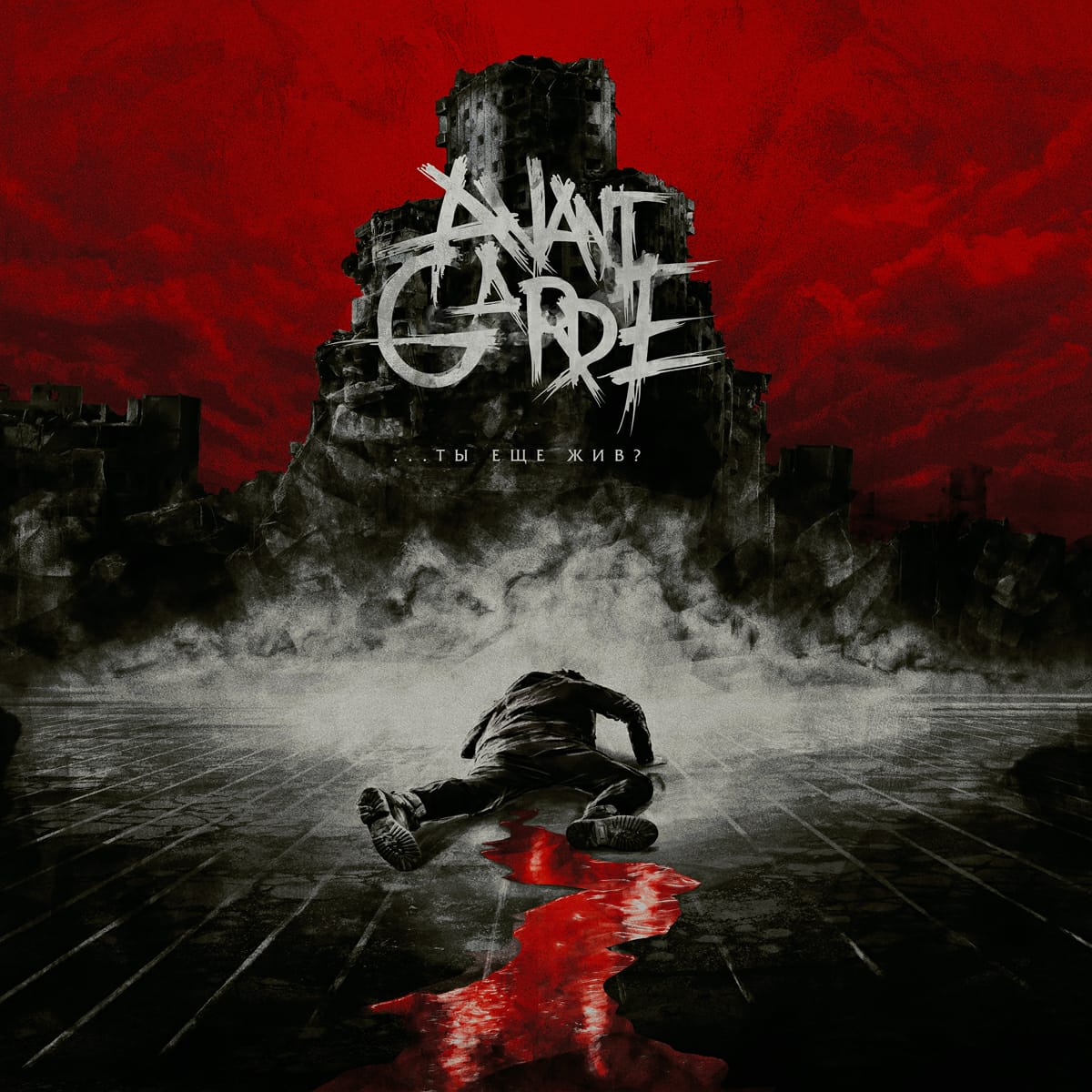 Links are as follows:
Facebook:  https://www.facebook.com/avantgardemetal
Instagram: https://www.instagram.com/avantgarde.thrash/
Spotify: https://open.spotify.com/album/6V2w1Z1zkYTbMPGXuS65qA?si=p5IkdDyBT0iKRwXYMN59Vw
YouTube Music: https://music.youtube.com/channel/UCYYQ_SfPZiP5YeRgg8Wrl5Q
Apple Music: https://music.apple.com/ru/artist/avantgarde/1526186392
Tidal: https://listen.tidal.com/album/150861603
Deezer: https://www.deezer.com/ru/album/165102252
VK: https://vk.com/avantgarde.thrash
Yandex Music: https://music.yandex.ru/artist/9753670