Salem's Childe - The Sin That Saves You - Reviewed By Necromance Magazine ! Check it out here at this link: http://necromance.eu/salems-childe-usa-the-sin-that-saves-you/
It is never too late if happiness is good, they say. That's what the boys from SALEM'S CHILDE thought, an American band formed 25 years ago, albeit with a decade-long hiatus in between, at the height of the Groove / Nu Metaleros sounds. Their initial trajectory, between '96 and 2003, led them to accompany many of the powerful bands of the time, but in terms of study, they only released an EP and a demo without attracting hardly any attention. Back in 2013 they rearmed, released another EP and toured again with bands like SKILLET, currently at the top of alternative Rock / Metal in the North American country. Finally, on October 9, 2020, "The Sin That Saves You", the first LP of this formation, saw the light of day, a Groove Metal with alternative airs, Nu or Metalcore with airs to PANTERA, KORN, AS I LAY DYING or TRIVIUM.
To highlight in their sound, the magnificent work of Aaron Crick and Rob Salem on guitars, generating several quite interesting riffs, knowing how to create atmospheres in the most melodic songs and being clearly the leaders of the sound of SALEM'S CHILDE. From there we find heavy rhythms, a fairly powerful sound and a versatile voice that does not quite catch on, neither in aggressive voices nor in melodic ones. Within this work we find twelve themes, of which four are interludes / intros, well linked with the accompanying themes but which end up cutting the rhythm of the whole, not already excessively brilliant. The album starts off powerful after the intro "Parabellum" with "Warpath" and "The Dream Is Dead", groove of a lifetime, nothing we don't expect, which give way to the title track, "The Sin That Saves You", which stands out as the best song on the album, standing one step above the rest, only overshadowed by the ambitious ending "Invictus", a long, epic cut and with a lot of compositional work that serves to leave a good taste in the listener's mouth. Something that cannot be denied is that, the work that exists in terms of the elaboration of the songs, in several passages of the album they try to get out of the basic manual of the Groove to open other ways and play with different riffs and rhythms in the songs. They are also not cut when creating halftones like "Heart Of Darkness", quite correct, or "The Veil", something less remarkable, and cuts like "In Scarlet" are made, very well linked with the interlude that precedes it and that it can be seen as one of those themes that gains intensity as it progresses until it becomes a magnificent theme.
In general, we are facing an entertaining album, correct, with a very interesting work on guitars but that will not go down in the history of its genre either. He leaves us some quite remarkable cuts, such as "In Scarlet", the title track or the final "Invictus" that add some points to a work that serves to finish putting on the map a formation created a quarter of a century ago and that still, for whatever reason, had not released an LP, and to lay the foundations of a sound that will surely be polishing step by step in future works. Hopefully it doesn't take another 25 years for a second LP. - 6/10 - Necromance Magazine
Indiana metal outfit Salem's ChiIde are long-time veterans of the metal scene, with the band's members having performed from basements to stadiums around the US. From individual appearances with various projects at events like the Milwaukee Metalfest, a US tour as direct support for Mushroom head, a stadium gig opening for Skillet, and more, the collective experience of the band's members means that Salem's Childe as a whole is no stranger to the national stage. Add to that local radio support and a sound that sets the band apart from its peers and it's no wonder why Salem's Childe is a known force with a recognizable name.
With influences that include Machine Head, Tool, Savatage, Lamb of God, and more, Salem's Childe offers a hard-hitting and violently energetic mix of melody and aggression. And while those influences are resonant in the band's sound, Salem's Childe has been described as having a genre-defying sound that stands on its own while being able to keep the company of bands like As I Lay Dying, In Flames, Godsmack, and others. Salem's Childe is a perfect storm of thrash, groove, prog, and modern hard rock that finds itself as equally at home in the mainstream as it does the underground.
In April of 2020, Salem's Childe inked an Artist Partnership deal with Pavement Entertainment, securing global digital distribution through Sony's The Orchard for their debut full-length album, "The Sin That Saves You." The album, recorded, mixed, and mastered by John Hehman at Bang Recording in Chesterton, IN, is described by the band as a "not-a-concept-record concept record". The twelve tracks on the album are thematically tied together both musically and lyrically, weaving together to form a loose (and unspecified) narrative that takes the listener on a journey of personal struggle and growth. The video for the record's lead single, the title track "The Sin That Saves You," interprets the song's lyrics through the lens of a US Army combat veteran struggling with PTSD, and addresses the veteran suicide crisis happening in the US. The single and video, along with pre-orders for the album released on September 11, 2020, with the song debuting on Apple Music's "Breaking Metal" playlist.
Salem's Childe's debut full-length record, "The Sin That Saves You" is slated for an October 9, 2020 release through Pavement Entertainment.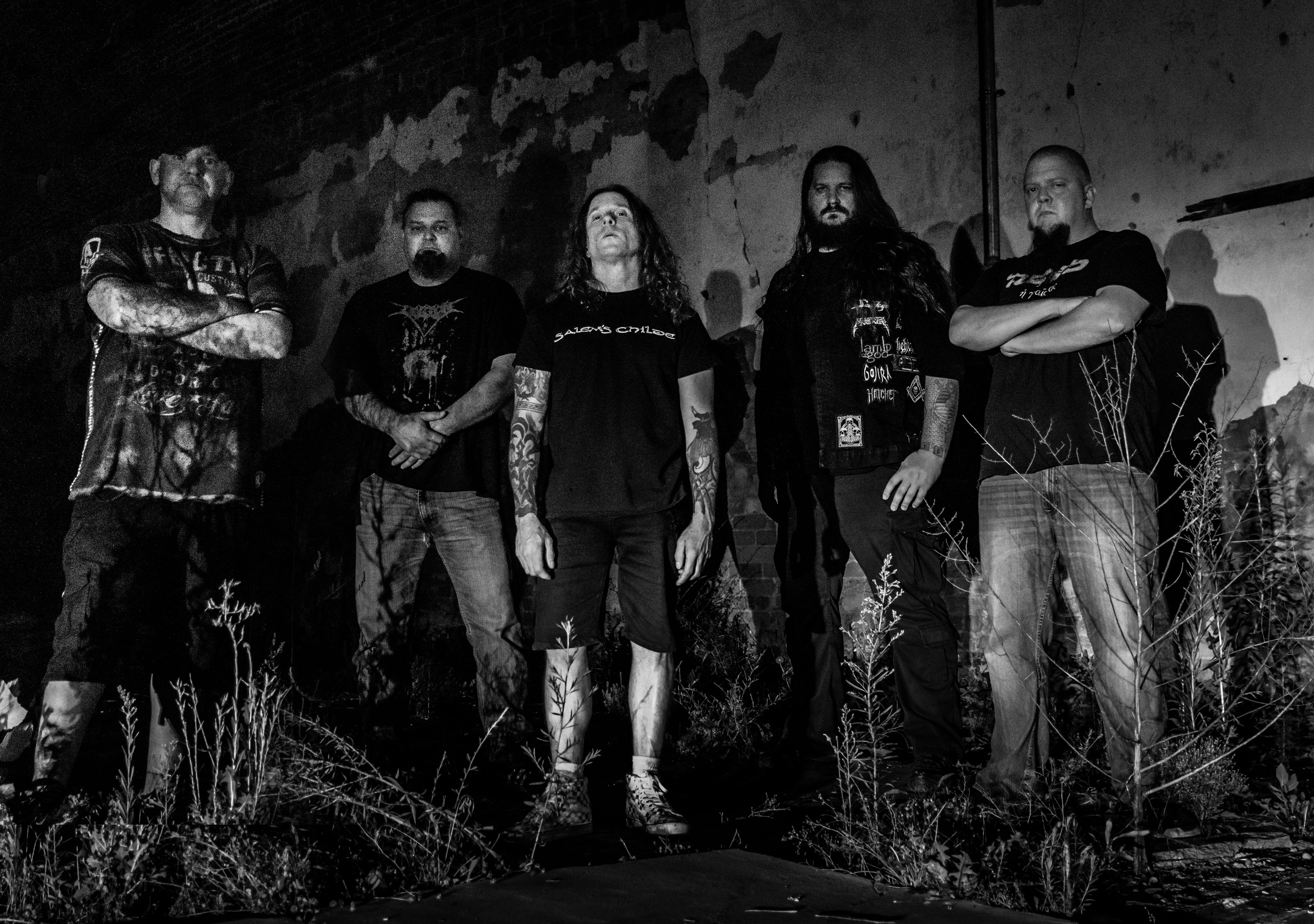 Salem's Childe is:
Johnny Oravsky - Vocals
Rob Salem - Guitar
Aaron Crick - Guitar
James Gates - Bass
Scott Earley - Drums
Genre: Metal
RIYL: Machine Head, Lamb of God, Death Angel, Trivium, Testament, Killswitch Engage
Focus track for radio: "The Sin That Saves You"
Official Music Video for "The Sin That Saves You":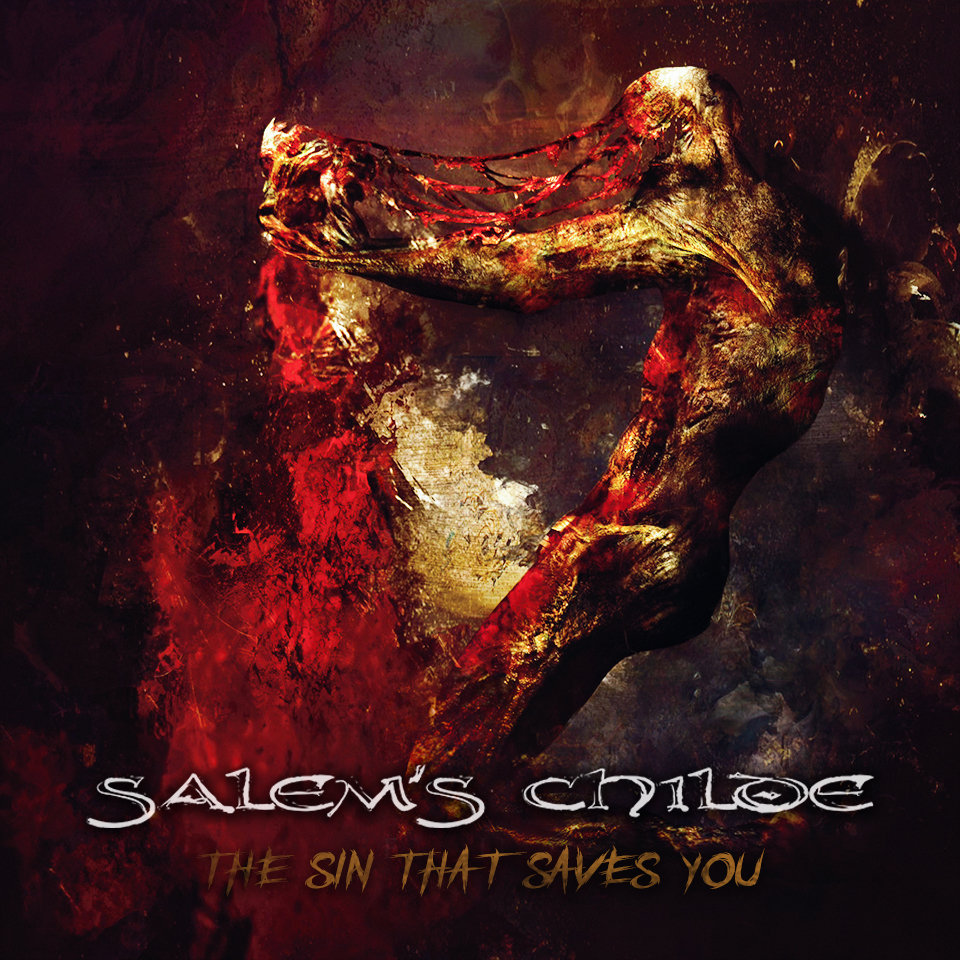 Contact:
Email: band@salemschilde.com
Official Website: http://www.salemschilde.com
YouTube: : http://www.youtube.com/salemschilde
Facebook: : http://www.facebook.com/salemschilde
lnstagram: : http://www.instagram.com/salemschilde
Bandcamp: https://salemschilde.bandcamp.com/
Spotify: https://open.spotify.com/artist/1FpTYwLwcFd2jmhw85O6w3