Royal Orphan - Royal Orphan (EP) - Reviewed By Power Metal ! Check it out at this link: http://powermetal.de/review/review-Royal_Orphan/Royal_Orphan__EP_,37565.html
This EP itself has been in circulation since 2018, but the six-song device only got through to us a few weeks ago. Since the duo from the Greater Long Island area has tried to get the self-titled part among the fearful people so far, ROYAL ORPHAN remained mainly under the radar of the fearful people despite the extremely positive response from the writing colleagues.
That should now change with the help of a renewed promotional campaign for the sound carrier, which can still be purchased for cheap $ 4 as a CD through the Bandcamp presence. Not a bad idea, especially since there will definitely be interested parties for the music of ROYAL ORPHAN. They are likely to be a manageable number, but will be all the more excited to listen to the lecture of the two Americans. After all, "Mädchen für alles" Brendan Kelly and his colleague Joey Migz on drums have devoted themselves to a fine pace, somewhere in the gray area of ​​Progressive and Power Metal, which has never been particularly popular, but has always been in relevant circles in this country is appreciated and in some cases even worshiped.
Although the two gentlemen primarily cite big names such as THIN LIZZY, BLUE ÖYSTER CULT, JUDAS PRIEST, BLACK SABBATH or IRON MAIDEN as sources of influence, only the latter iron virgins can really be heard on "Royal Orphan". And only to a rudimentary degree, because even the guitar work comes out of the speakers much more progressively, or rather more wacky, and to a large extent more focused on the atmospheric effect. Therefore, as a listener, bands like early CRIMSON GLORY, FATES WARNING ('In Requiem'), QUEENSRYCHE or HEIR APPARENT ('Lights, Camera, Nothing') come to mind, even if it should be noted that ROYAL ORPHAN is not yet so conclusive and can get started with enthusiasm. However, this is not due to the lack of songwriting talent, that is definitely there. Rather, it is the structuring, which means that various transitions and also the arrangements sometimes do not seem fully developed.
These deficiency symptoms - albeit not really blatant - make 'Citizens of Nowhereville' sound a bit bumpy and deprive the otherwise very solid-looking finale 'Bought And Sold' of its impact. However, this is to be seen as whining on a high level, because the basis for stronger follow-up albums in this regard is definitely given.
Grade:
7:00
Riding on the momentum of a well received EP Released in 2018, Royal Orphan is currently working on their first full length release. Their sound has been described as 80s era Queensryche and Somewhere in Time -era Iron Maiden with gutsy aggressive riffs and real-world lyrics within a singer/songwriter approach to traditional heavy metal. Their debut EP was well received by critics both online and in printed publications such as Rock Hard (8 out of 10 rating!!) and Deaf Forever (8.5 out of 10!!!!). Originally intended as a studio only project, the EP was recorded by two longtime friends and metal fans Brendan Kelly on vocals, guitar and bass with drummer Joey Migz. Bass player Dan Kelleher completes Royal Orphan as a trio, which is rare for the genre but makes for a classic powerful sound! The band's mantra; WELCOME TO THE FUTURE OF THE OLD SCHOOL!!!!!
Lyric video for the track Lost in Time :


Link to the EPK
https://royalorphanmetalma.wixsite.com/royalorphan
Pro shot live footage opening for Doug Sampson's Airforce 

Bandcamp link:
https://royalorphan.bandcamp.com/album/6-song-debut-ep
Check them out at these press links:
http://cdreviewsr.metaltoinfinity.be/royal-orphan-royal-orphan-independent/
 
http://thegrimtower.com/royal-orphan-self-titled-2018/
 
https://www.forgotten-scroll.net/metal-interviews/royal-orphan/
 
https://rideintoglory.com/new-release-highlight-royal-orphan-royal-orphan/
 
https://www.forgotten-scroll.net/metal-reviews/royal-orphan-royal-orphan-ep/
 
http://streetclip.de/2018/12/25/royal-oprhan-royal-orphan/
 
https://vampster.com/cd-reviews/royal-orphan-royal-orphan/
www.facebook.com/rockhardmegazine
 
www.facebook.com/UndergroundEmpire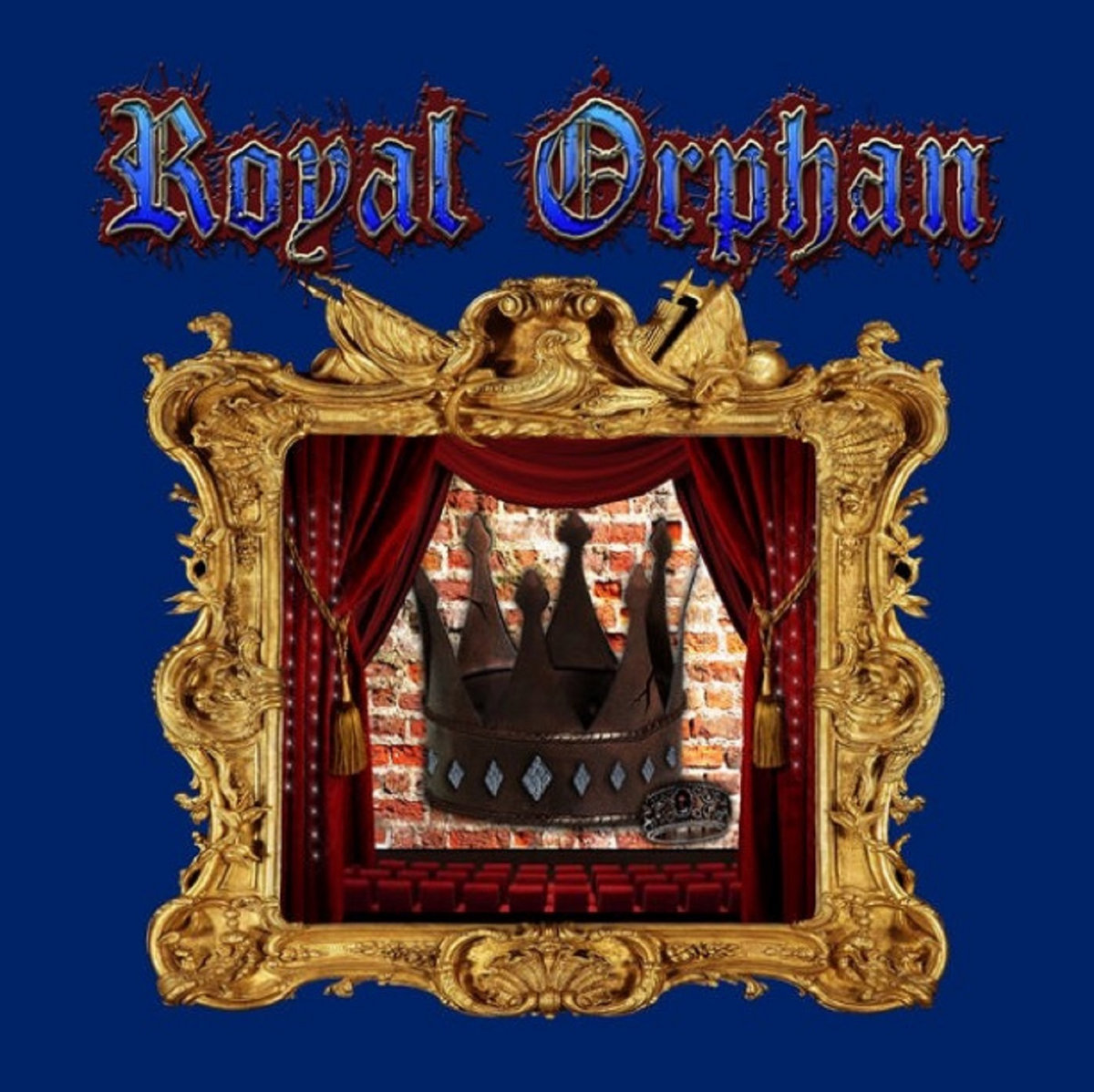 Follow the band at these links:
https://royalorphanmetalma.wixsite.com/royalorphan
https://www.facebook.com/royalorphanmetal/
https://open.spotify.com/artist/0aaoWBqM3kl7BoZ5fDGBbk?si=6zlV4iJIRA6j9_4x7_SkPw&nd=1
https://www.youtube.com/user/fiveortenbren