MDPR Clients : 1945 - Live In Pandemia - Reviewed By Local Smokeout ! Check it out here at this link:
For fans of Midnight, Solicitor, Motorhead
Press release: The Salamanca band 1945 has premiered this week its recent live recording LIVE IN PANDEMIA, made on September 13, 2020 in the outer courtyard of the CAEM, without an audience and within the online programming of the Salamanca City Council on the occasion of NO FESTIVITIES of the locality.
Taking advantage of the event, the complete video has been edited to present and make available to the public 6 songs, among them THE LAST BATTLE, a preview of the band's next album "HEAVY METAL IS NOT FOR SALE" (next December 2020).
Track List:
1. THE LAST BATTLE
2. HORSES OF APOCALIPSE
3. TALK
4. BLACK ROSE
5. PERFECT FINAL
6. LOST DREAM
Video Clip Link: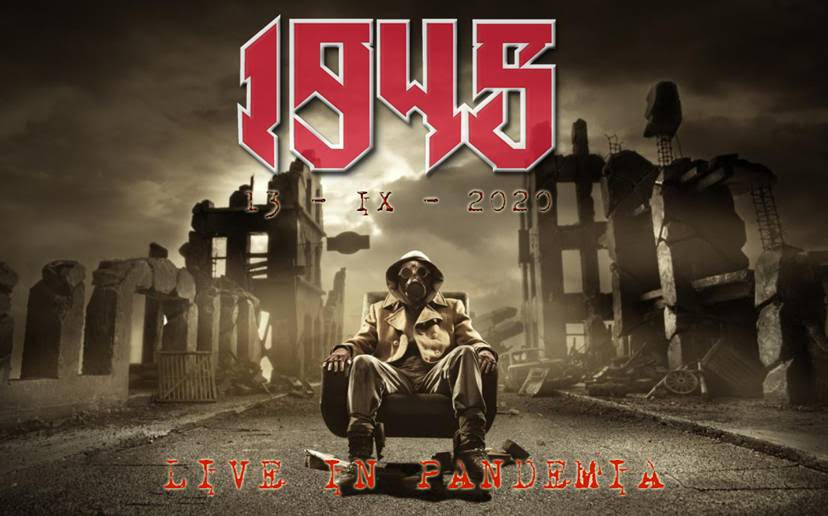 www.1945.com.es
https://www.facebook.com/1945oficial/
https://1945metal.bandcamp.com