For fans of: Bolt Thrower, Kreator, Gatecreeper, Power Trip and Skeleton Witch
UK three-piece Blackened Thrashers 'Hellfekted' are proud to offer their latest single 'Method Of Destruction' released on the 5th of December 2020 for review, press, radio and podcast airplay!
Hellfekted were formed in 2019 in Stoke On Trent in the UK, consisting of Liam on Vocals & Guitar, Chris on Bass and Myles on Drums. They released their debut album 'Woe To The Kingdom Of Blood' in early 2020 to positive reviews from the underground media and fans alike. The band have spent the 2020 lockdown writing new material, of which 'Method OF Destruction' is the first to be released and they will be releasing their second album in the middle of 2021. With a ferocious live set, intense performance and ever-growing fan base, this is just the beginning!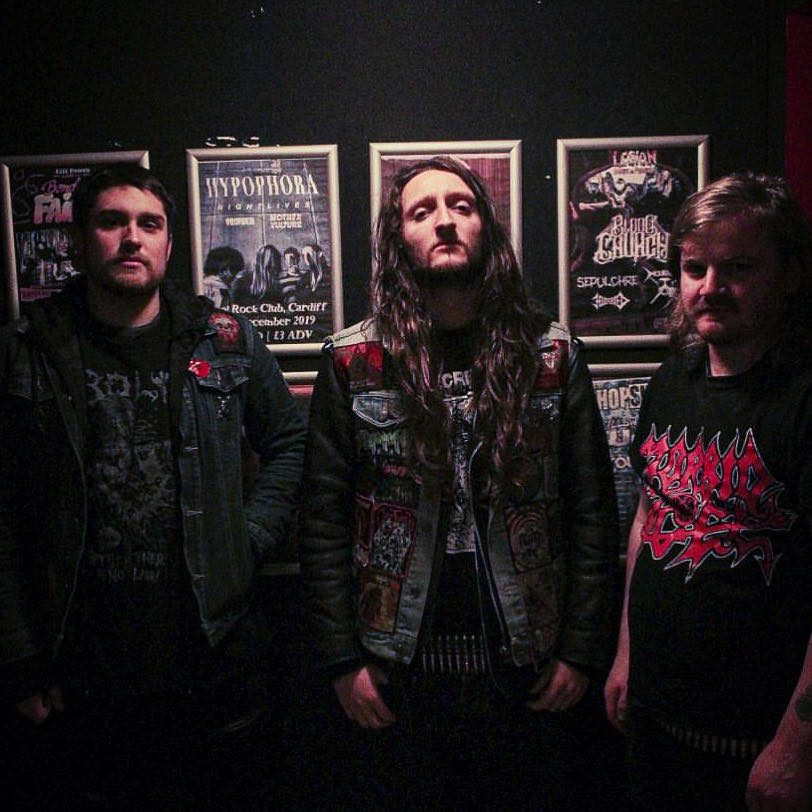 Check out this Power Trip tribute video!
Managed by Liam Barlow – Unearthed Management
liam@unearthed-music.co.uk 
Follow the band at the Following links
Spotify - https://open.spotify.com/artist/0aCKeBXMdE0FXdN8k9QaA3?si=DdeVj2drQ2aHr4vJSf4PfA
BandCamp - https://hellfekted.bandcamp.com/music
YouTube - https://www.youtube.com/channel/UClv6zAlR29shaDFmGk_h4ew
Twitter - https://twitter.com/hellfekted
Instragram - https://www.instagram.com/hellfekted/
Facebook - https://www.facebook.com/Hellfekted