Symphonic black metal band Welicoruss from Siberia (but now located in Prague) launched crowdfunding campaign in order to raise enough funds to shoot two new video clips, which they had originally planned to do at the beginning of this year after the release of their new album "Siberian Heathen Horde". 
But as you know, after the global pandemic began, all concerts were canceled or postponed, and along with that, source of funding our band's projects has disappeared. Despite the fact that Welicoruss cannot play concerts and must sit at home, they do not intend to stop their creative process!

In return for support, band have prepared for you some new and very special merchandise, ranging from regular CDs, T-shirts, and hoodies, all the way up to some very exclusive and unique!

Every euro is important and will help the band to make videos, you can contribute  here .
Promo video is  here .

Official band FB .
Official band website.
Band`s Instagram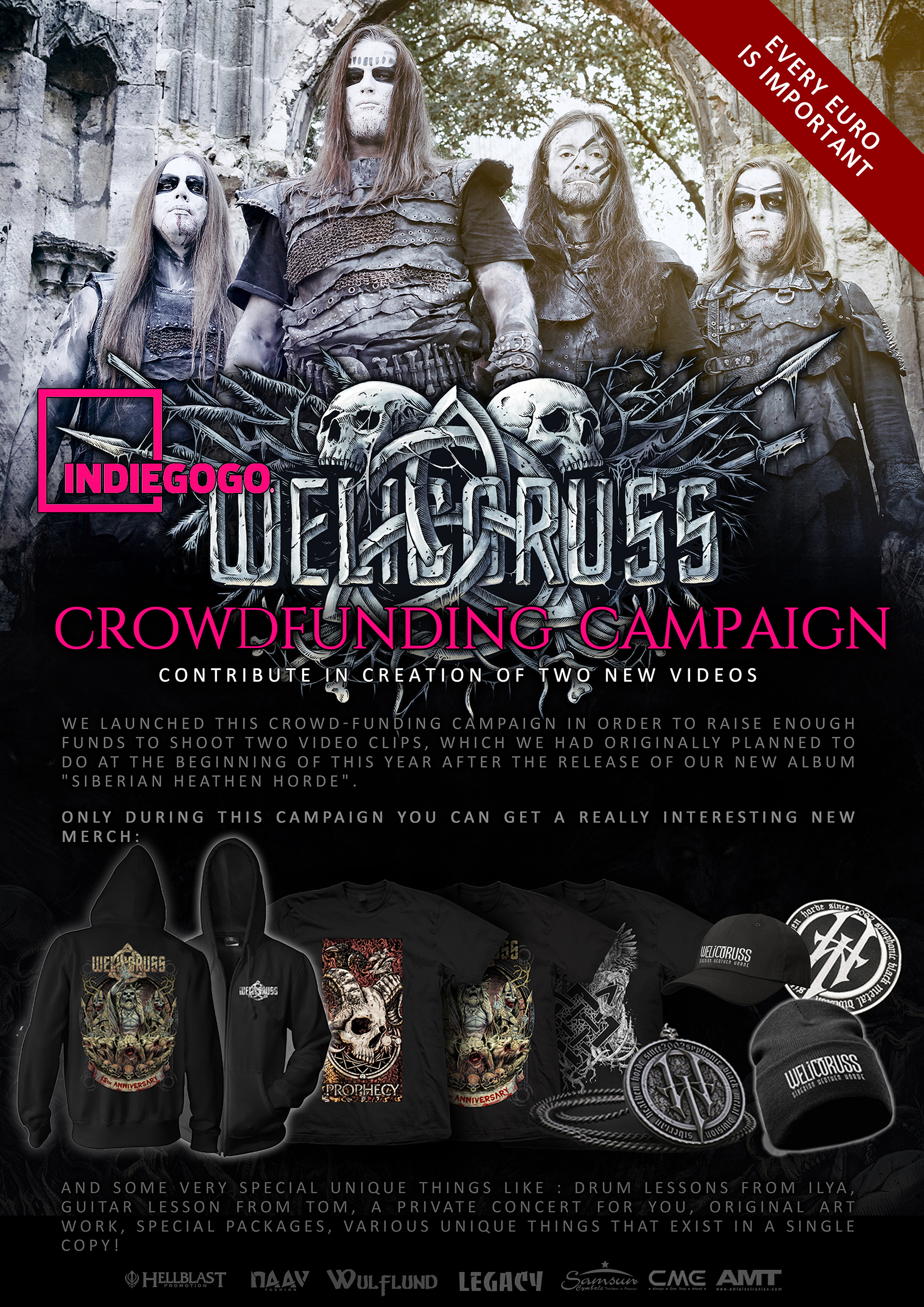 Follow the band on social media:
https://www.facebook.com/welicoruss
https://welicoruss.bandcamp.com/merch
https://www.instagram.com/welicoruss.official/
https://open.spotify.com/artist/5u2CVxsCcq5rfB8J7ClAAL?si=hwSO51w5SQS0oaXagYNTuw