Now available from NoSlip Records , super limited edition Souls Of Hades 7" split with Gravehuffer , featuring one of a kind original artwork from both bands! Get your copy now before they run out! Available on Bandcamp at this link: https://nosliprecords.bandcamp.com/album/souls-of-hades-gravehuffer-split
"I met NoSlip Records owner Rob at through Jason Virus of Sugar Virus . His band was being pressed to vinyl via Robs horror punk label ' Devils Brew Productions ', and the band Jason, (Nigel Toxic) and I had together ( Slavething ) was also scheduled to have a Vinyl run made of our album ' Death Thing '."
"Sadly the label ran into some issues before ours could be pressed, so it was mastered but never pressed. Around the same time of that album, I had begun work on the Souls of Hades album Lay Your Bones , the first of which to feature me on vocals. I passed the album on to Rob and thought nothing further of it. Fast forward a couple of years and I had started on the follow up to that album, All The filthy Ones . Rob messaged me out of the blue saying Souls of Hades had grown on him quite a bit and that he wanted to have us on a split 7" with Gravehuffer , who i instantly fell in love with upon hearing."
"It just so happened the new album had a couple of tracks finished and so I submitted what I think is one of our best tracks from the new album; ' On Blackest Wings '. This track was a real shift for the band, moving more into the Gothic territory i love from Bands like Samhain and Type O Negative . Its probably one of the classiest tracks I've written and was an obvious choice for a vinyl release, the FIRST proper vinyl release for the band. I am so happy that both Rob and the Gravehuffer guys believed in us enough to make this happen."
- Janick Peters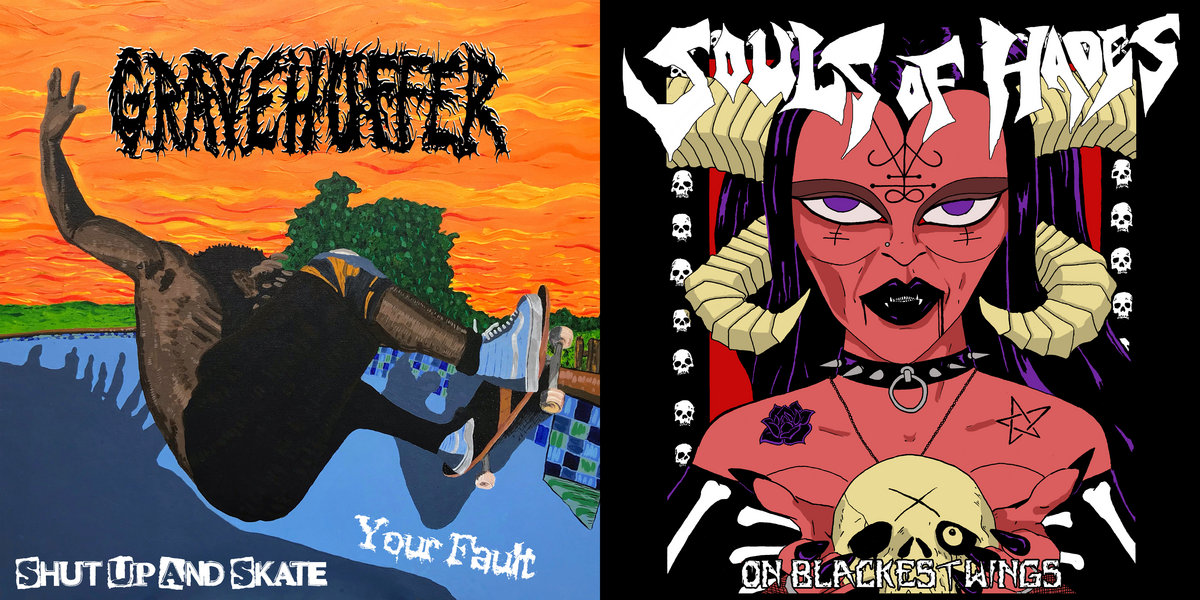 Souls of Hades is a hard Rock band summoning elements from the filthier, darker, and grittier corners of rock n' roll. Hailing from New-Zealand
Check out the video!
LINEUP :
Janick Peters on Bass and Lead Vocals
Troy Weston on Drums
Benjy Ratford on Lead Guitar
Nigel Toxic on Rhythm Guitar. 
Album Discography 
Riders of the dark - 2014
Lay your bones - 2018
All the Filthy ones - 2021
LINKS:
Facebook
https://www.facebook.com/SoulsOfHades/

Bandcamp
https://soulsofhades.bandcamp.com/

YouTube
https://youtube.com/channel/UCmnV0mYbm1_PZSuKi0aXkZg
Check out these other releases from Souls Of Hades as well!