Jumpscare - "Don't Close Your Eyes" - Featured At Michaels Music Blog! Check it out here at this link: https://michaelsmusicblog.com/michaels-music-blog/f/jumpscare
For fans of: In Flames, Dark Tranquillity, Soilwork, At The Gates, Darkest Hour, Heaven Shall Burn
Check out the full debut album from Melodic Death Metallers Jumpscare here: https://open.spotify.com/album/2yUAvn8txuG28x9pCDtTXC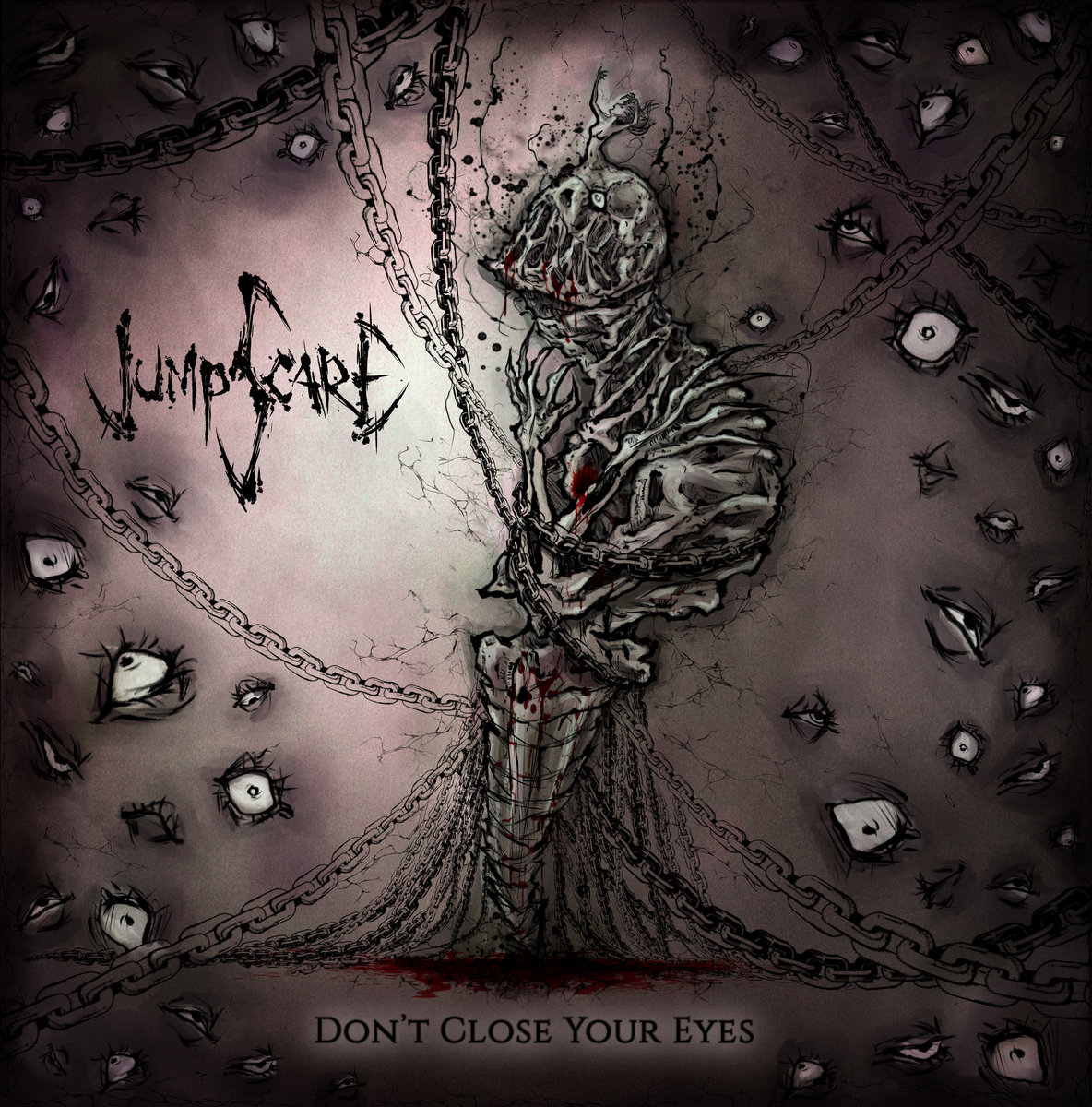 Jumpscare is a melodic death metal band with metalcore influences from Naples,Italy. Founded in November 2015 by drummer Graziano Ciccarelli with his brother Salvatore Andrea (on bass), while the initial line-up also included Vincenzo Mussolino (on guitar) and Lorenzo Gallo (on vocals).
After only 6 months, in April 2016, the band entered the studio to record its first demo: "Three Marks Of Dreams", recorded and mixed at B-Side Music Recording Studio (Salerno, Italy) while in June 2016 the band signed with the B-SIDE Music label.
"Three Marks Of Dreams" was released on September 29th 2016 through B-SIDE Music and distributed worldwide by Belive Digital Music. and it was ranked bestseller for Amazon Music Italy in October 2016.
At the end of May 2017 Andrea Di Martino joined as second guitarist of the band while in October 2018 Lorenzo Gallo left the band due to artistic differences and also for his decision to end his musical career. After a few weeks Ciro "Kirion" Silvano (ex As The Sky Falls Down and Dirty Sanchez) joined the band as a new frontman.
In January 2018 they were involved in the recording session of their first album:

"Don't Close Your Eyes"

in Crema, in northern Italy at Sonitus Studio. Their album was mixed, mastered and produced by Tommaso Monticelli (Genus Ordinis Dei), and released on Vault Lab Recordings.
Jumpscare have played and toured all over Campania and throughout Italy sharing the stage with bands as Dreamshade, Edu Falaschi (Angra, Almah), Giacomo Voli (Rhapsody Of Fire), Secret Sphere, Arthemis, Despite Exile, Teodasia, DGM and many others ... They have participated in countless underground festivals such as Volcano Rock Fest at the LEGEND CLUB (Milan), Jobless Day and RoMetal Festival (Rome).
In January 2018 they joined the IMPATTO ROCK MANAGEMENT (Genus Ordinis Dei, Red Riot, Hellucination, Red Riot etc ...)
-The Album "Don't Close Your Eyes" in the Press :
From beginning to end is well put together and produced, to tell its story in melodic beauty. I can't wait to hear a sophomore album from these five Italian masters. Go check it out, you won't be disappointed. METAL TEMPLE [VOTE 9/10 .Almost Perfect Album - USA ]
Closing beautifully, the song "Sickness" concludes a work that tends to be significant for Italian metal, a great revelation for the new generation of modern metal. Vinícius Starteri, Metal Na Lata [Vote 9/10 - Brazil]
Italy also earns a heavyweight representative of Melodic Death who is already debuting on the right foot in search of his spot in the sun. 80 MINUTOS [VOTE 4/5 - BRAZIL ]
Jumpscare have been able to take advantage of the experience made in previous years, demonstrating a great sense of union. The result is a tough album, well executed, enjoyable from the very first listen, in which nothing is exaggerated, but everything is done right. MUSIC.IT [ITALY]
Young musicians, spirited and with all the credentials to continue churning out material worthy of listening and support, JUMPSCARE are already on the right track considering that this is their first album ever. NOIROCKER.IT [ITALY]
My congratulations for the musicianship and the skills of those five guys from Naples. Dalyla Rock RED OWL Magazine [ITALIA]
They will certainly be among the big names of the strand in a few years ROCKVIBRATIONS [PORTUGAL-BRASIL]
We find ourselves in front of a disc that looks fresh, powerful and played perfectly. Recommended listening and congratulations to the band for a good start! ALLAROUND METAL [VOTE 3.5/5- Italy]
Melodies, Epicness and an exemplary general musicality. Without forgetting a pinch of Italian style. METALHEAD.IT [ VOTE 7,5/10 - ITALY]
Spotify: https://open.spotify.com/album/2yUAvn8txuG28x9pCDtTXC
Facebook: https://www.facebook.com/jumpscare.band
Instagram: https://www.instagram.com/jumpscare_band_official/
Youtube: https://www.youtube.com/channel/UCMO9_Uu0LGEnqq3299t9qJg
Website: https://jumpscarebandoffic.wixsite.com/jumpscareband