Violentor (Italy) - Pandemia Tour 2020 - Declaration of War "We organize clandestine shows"
Violentor officially announce the dates of the upcoming European tour that will see them play in Poland, Germany, France and Italy from 17 October to 03 November 2020 despite the ongoing emergency and the catastrophic situation that the locals and professionals of the sector are experiencing, despite the new measures that will be applied on 15 October.
A situation that concerns very closely the Violentor who, in addition to being professional musicians, are engaged as producers and tour management for artists with Etrurian Legion Promotion in Italy, Europe and South America.
Here are some statements by Alessio Medici, leader of the Lucchese band and patron of Etrurian Legion Promotion:
"We are living in a period in which the artists of the metal scene who should be revolutionaries, critics and subversives are silent afraid of Covid or more blatantly ostentatious to expose themselves for fear of losing their followers, likes and downloads or being judged.
Shame on you!!!
We have always fought against fakes and for freedom and we will go to the streets by organizing clandestine shows if it is no longer possible to work with the locals.
I am not a doctor and I do not express myself on the effects and on the treatments but it is clear and under everyone's eyes that governments have made big mistakes and right now they are marching on this pandemic for economic purposes (Tampons, masks, etc.) leisure, tourism and catering sector.
All this will bring only hatred and violence and we will be on the front line as always, we do not need notoriety is in our DNA to fight against tyrannies believe it or not I don't care, I don't care about the judgment of others and if I lose followers .
This is our battle! "
Currently Violentor are in Poland busy recording the new EP "The Return of the Assassins" at Studio Młyn in Gliwice with the new lineup that sees alongside Alessio Medici, Luigi Corinto on bass and Michal Sabatowski on drums.
The new EP consisting of 3 unreleased songs and 2 covers is the 5th studio work, after the success of the last full length "Putrid Stench" which saw the Lucchese band touring all over Europe in 2019.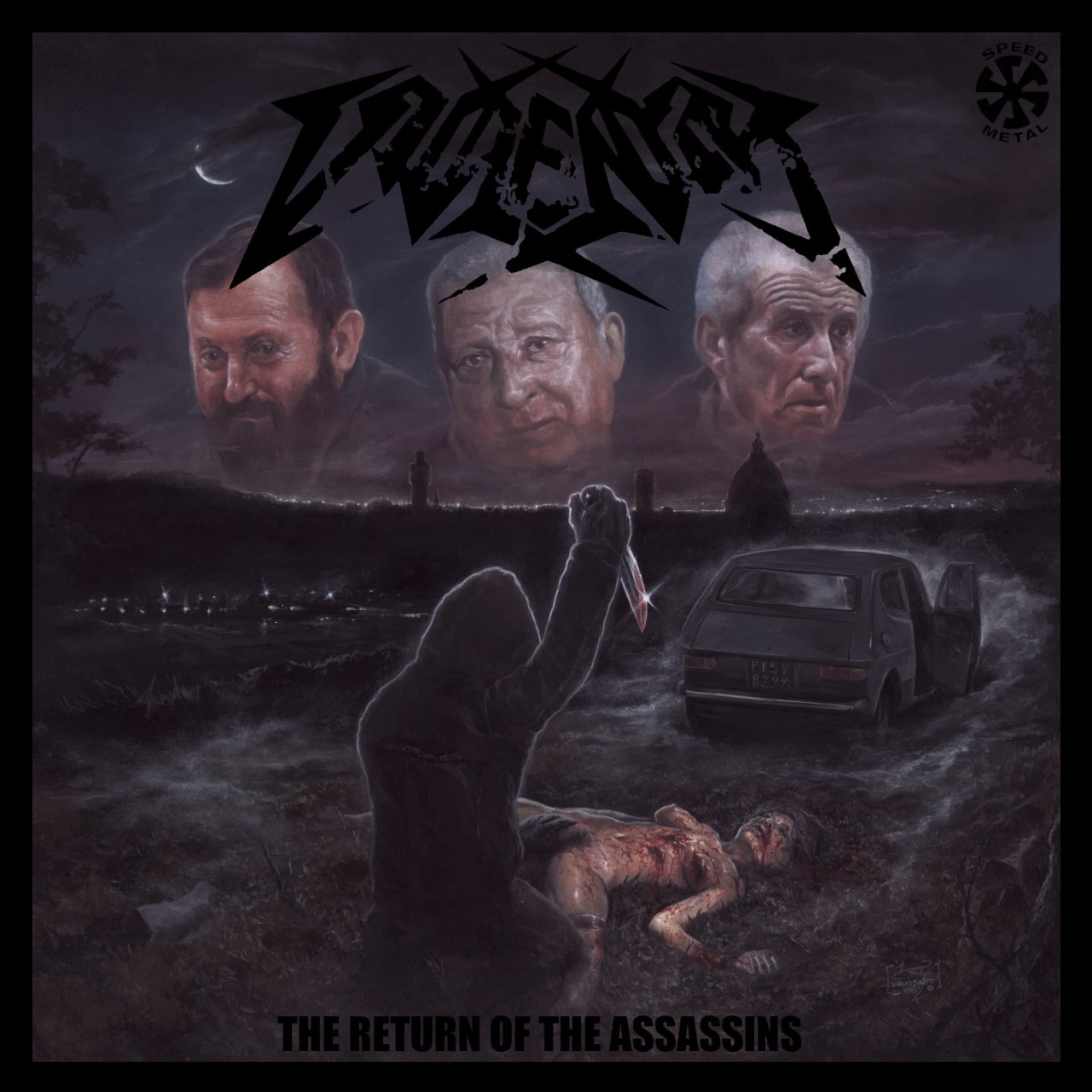 PANDEMIA TOUR: 
Friday 16/10/2020 Warsawa - Klub Hydrozagadka
Saturday 17/10/2020 Krakow -
Twierdza Underground 
Sunday 18/10/2020 Brno - M13 - Rock
 Hell
Tuesday 20/10/2020 Poiters - (secret
 location)
Wednes 21/10/2020 Tours - Canadian
 Cafè 
Thursday 22/10/2020 Bordeaux - La
 Voute 
Saturday 24/10/2020
Saint-Christophe-Vallon (secret location) 
Sunday
 25/10/2020 Saint Jeane de Vedas - Secret Place 
Wednes 28/10/2020     Viareggio - Vegas Cafè
Thursday 29/10/2020 Erba - Centrale
Friday 30/10/2020 Verona - The Factory
Saturday 31/10/2020 Caserta - Lizard
Sunday 01/11/2020 Scandicci - Circus
Tuesday 03/11/2020 Bologna - FreakOut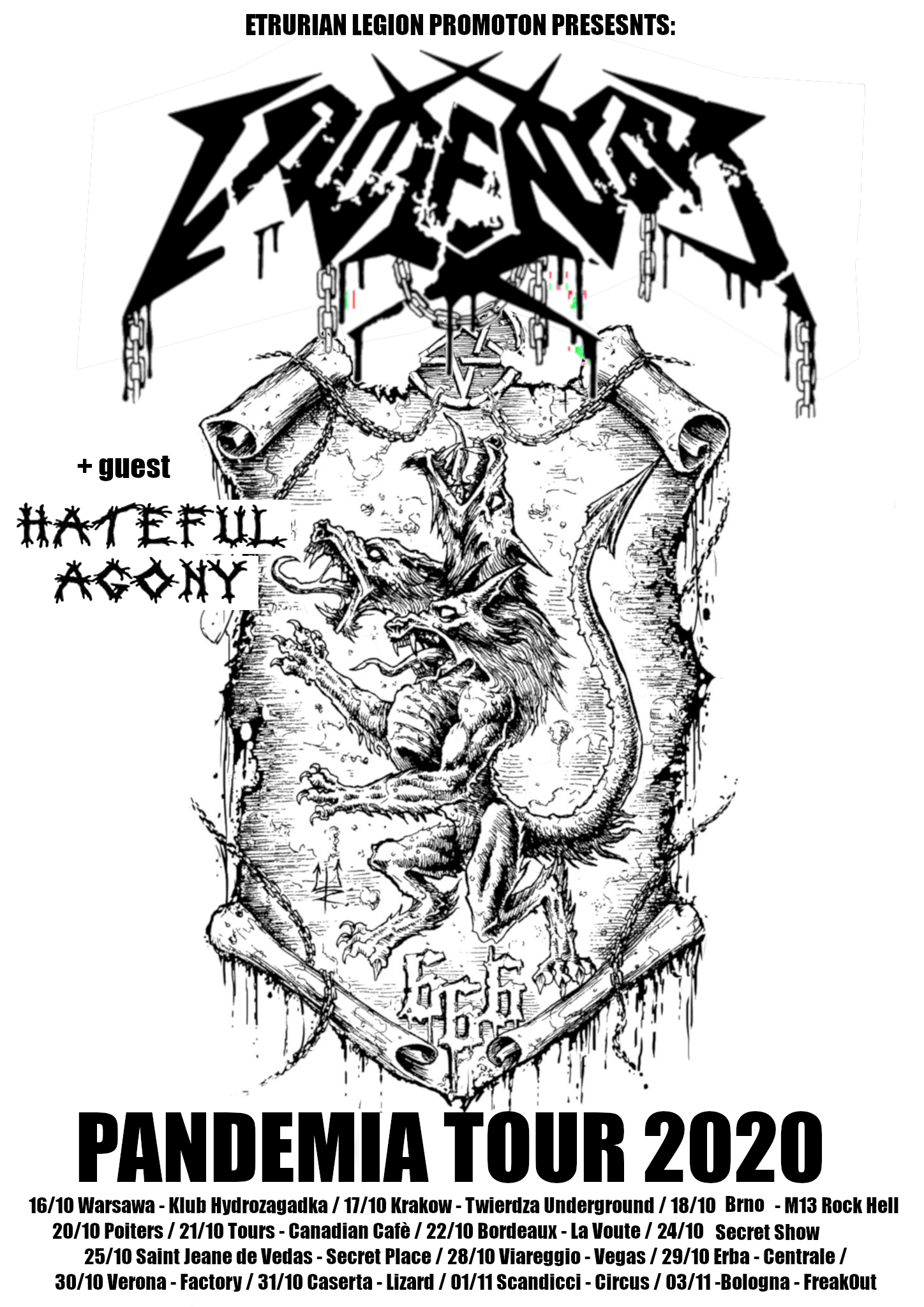 Link:
www.facebook.com/violentor666
https://violentor666.bandcamp.com
www.facebook.com/etrurianlegion666
info: etrurianlegion@live.it