One of the most anticipated works of 2017, "Reign in Darkness", from the brazilian band IMPIEDOSO can already be purchased by the faithful public of Metal Extreme. The album, which will be available from the month of August this year, can already be found for pre-order on the Sangue Frio Records website.
 In two figures, the group announced the sale, both retail and wholesale - with a minimum quota of 20 copies, intended for stamps and distros. Access the following link and get now, in advance, the upcoming "Reign in Darkness":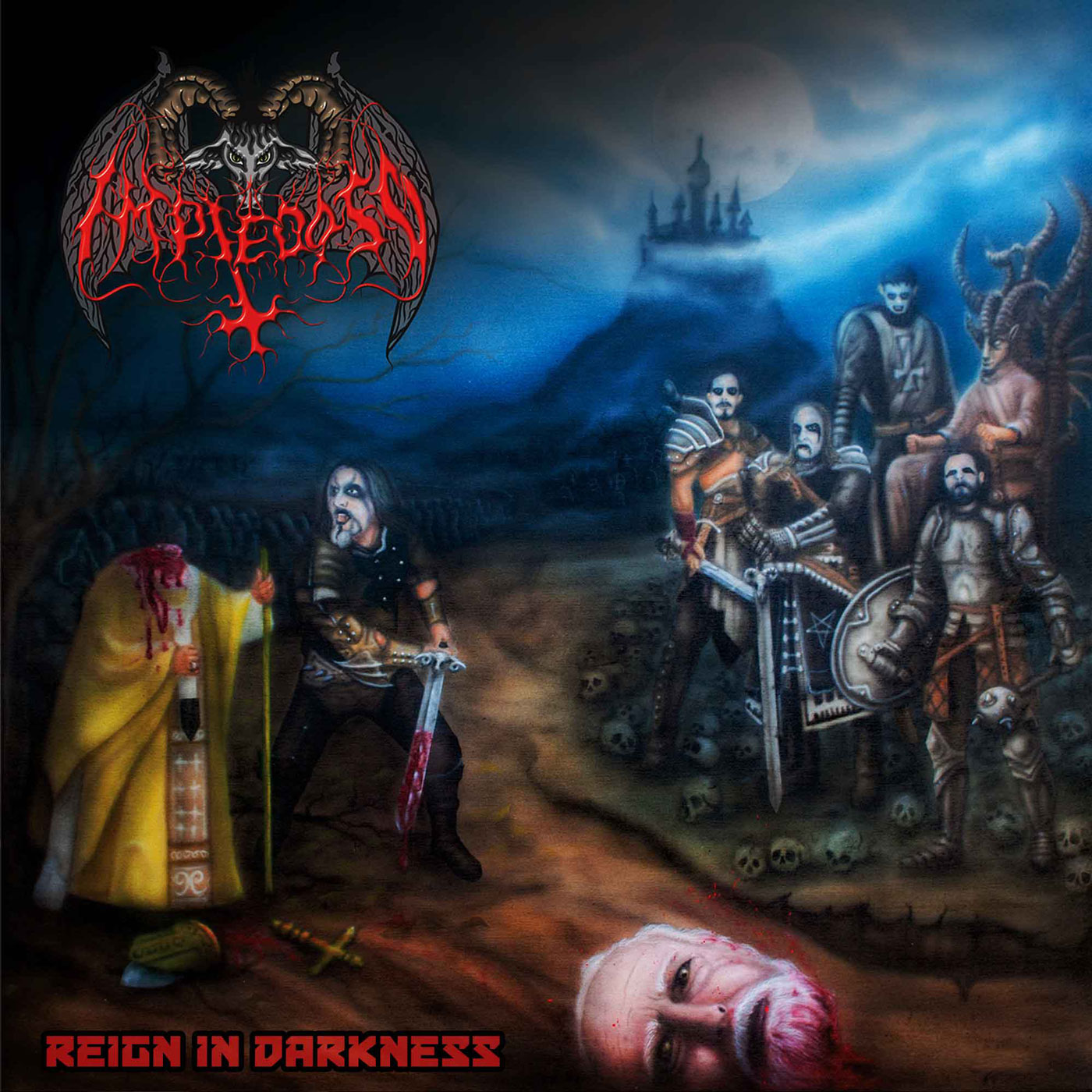 Recorded, produced and mixed at Hellfrost Studio by David Lago, "Reign in Darkness" was mastered by Georgi Radev of Solarsfall Studio from Germany. Watch the official teaser released by the band:
 In parallel, IMPIEDOSO also began the process of scheduling dates for greater dissemination of the aforementioned work. For more information on how to reserve a date for any city in the country, just contact us at contato@sanguefrioproducoes.com or impiedoso@impiedoso.com .
Contact for shows and advice: www.sanguefrioproducoes.com/contato
Related Sites:
Https://www.facebook.com/ImpiedosoHorde/
Http://www.sanguefrioproducoes.com/artistas/Impiedoso/47
Source: Sangue Frio Produções