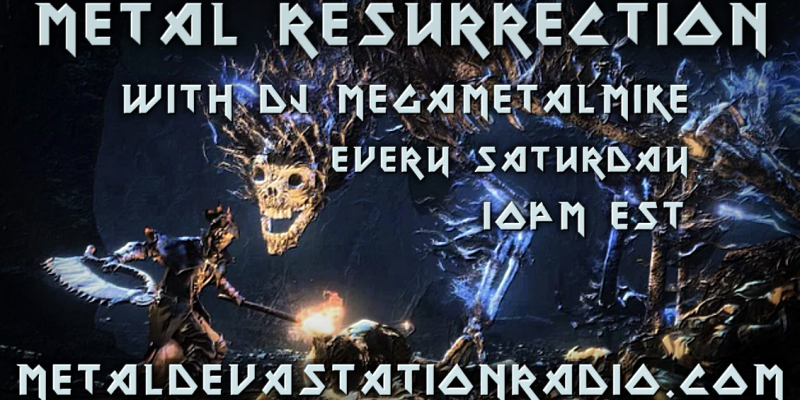 Metal Resurrection - Year End Show Tonight!
www.metaldevastationradio.com
Saturday December 28 2019, 8:43 PM
Tonight Listen to Metal Resurrection 10pm-12am (EST) with your Host DJ MegaMike! This is a special Year End show and we will be playing an hour worth of some of the best Heavy Metal releases from 2019! As well you will hear from Forbidden, Deathrow, Atrophy, Metal Church and more!
https://metaldevastationradio.com/metal-radio    <--Click here to Listen!
Attendees : 0