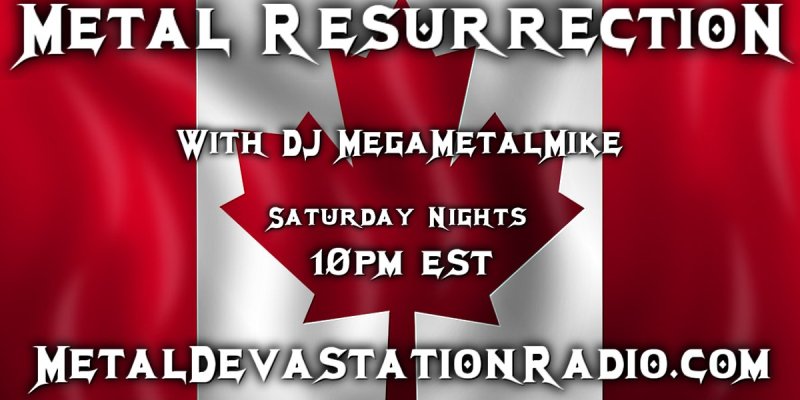 Metal Resurrection Radio Show - Canada Day Long Weekend Special!
www.metaldevastationradio.com
Saturday July 2 2022, 10:00 PM
Saturday night July 2nd Listen "Live" 10pm-1am (EST) to Metal Resurrection with DJ MegaMike for a Canada Day long Weekend Special! On the show you will hear from Enforced, Avenger Of Blood, plus new tracks from Municipal Waste and Massacre! Also you will hear a ton of Canadian Metal from bands such as Sacrifice, Aggressor, Remain, Annihilator, Anvil and more! 
#norushsaturdays
NOW PLAYING








Click Here For Help Streaming On Chrome

Attendees : 0