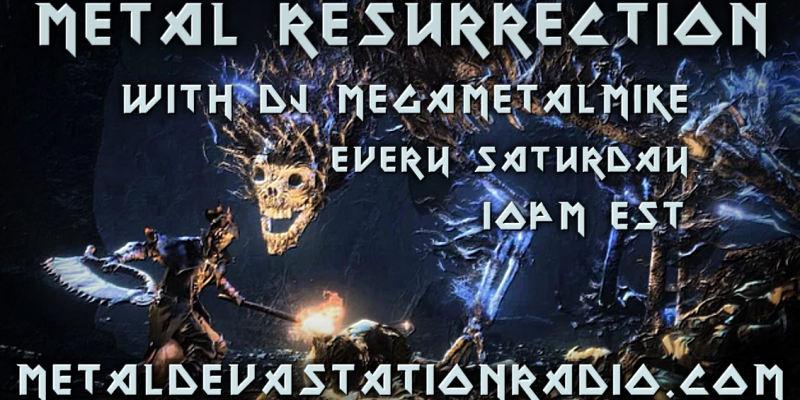 Metal Resurrection Radio Show
www.metaldevastationradio.com
Saturday October 10 2020, 10:00 PM
Saturday night October 10th  Listen "Live" 10pm-1am (EST) to Metal Resurrection with DJ MegaMike! On the show you will hear from Obituary, Down Factor, Violator and Xentrix, As well as Canadian Metal from Hazzerd, Odium, Nitemare and Kataklysm! 
Plenty of Thrash and Death Metal and a bit of Black metal as well! Tune in this weekend! For those about to Mosh we salute you! 
https://metaldevastationradio.com/metal-radio <-- Listen Here!
Attendees : 0