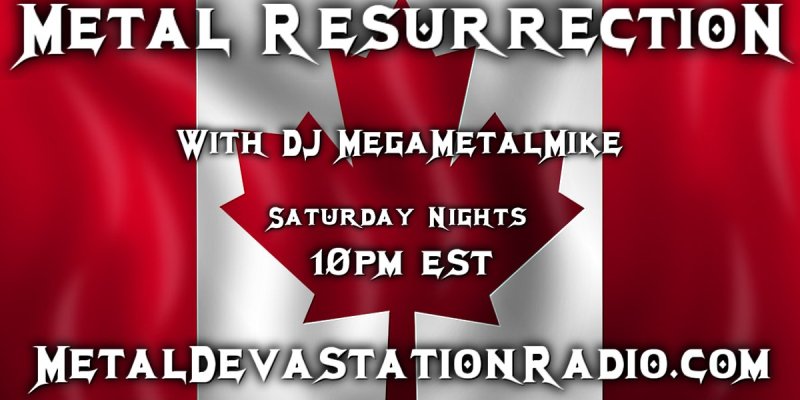 Metal Resurrection 2 Hour show! One night only!
www.metaldevastationradio.com
Saturday December 19 2020, 11:00 PM
 Tonight December 19th Listen "Live" 11pm-1am (EST) to Metal Resurrection with DJ MegaMike! On the show you will hear from Skelethal, Havok, Pessimist and Hostile Rage! Also Canadian Metal from Disciples Of Power, Solus, Voivod and Expunged! 
NOW PLAYING








Click Here For Help Streaming On Chrome

Attendees : 0