Rock and Roll has taken a beating in the last two or so years. We lost Lemmy, Prince, Bowie, and many more. These were legends, and it hurt like hell to have them ripped from our lives so unexpectedly. I cried for each of them, blasted their music for days, and wondered when our heroes would stop dying back to back. May 18th, 2017 dealt us an unexpected blow with the loss of Chris Cornell. His death was unexpected, but even more unexpected was the depth of the hurt and heartbreak that I (along with many others) would feel. He was one of us. We GenXers lost the greatest voice of our generation; A man who could write a song as dark and sad as it could get, yet deliver such heartfelt and beautiful vocals that you felt loved and comforted at the same time. He was young and healthy as far as any of us knew. How could he be gone from this world, and in such a brutal way? I still cannot wrap my head around it. I am not over it, and probably never will be. I have been crying for a week now, have been blasting his music all day and night, watching interviews, and creating artworks in his honor to make him still somehow feel alive in my world. The truth is that he is not alive anymore. He will not make any new music, or give any new beautiful vocal performances. His children no longer have a father, his wife no longer has a husband, and we fans no longer have our brooding, beautiful, musical genius.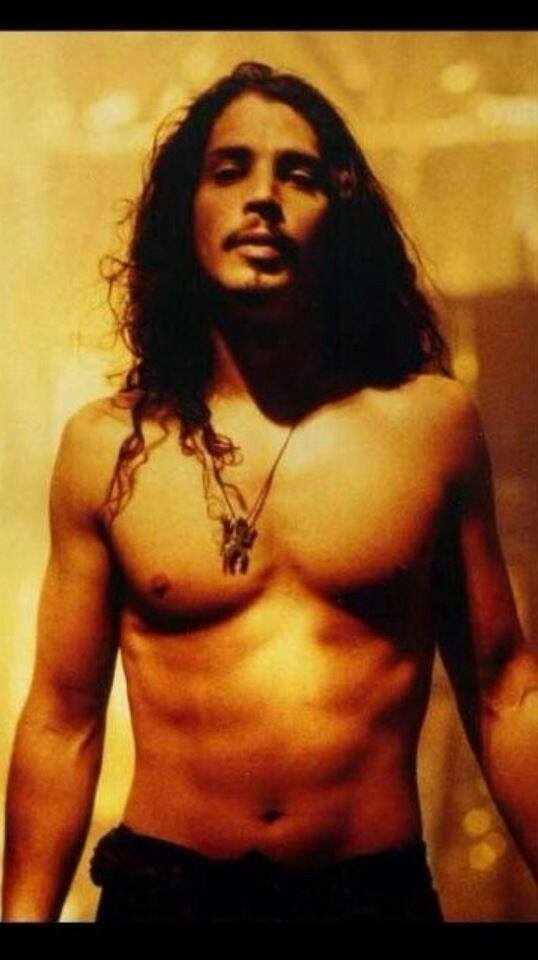 I was 12 years old in 1990 when I first heard Soundgarden. At the time, I was still very much into "hair metal" and drooling over Motley Crue, but I instantly fell in love with Chris. He was physically beautiful, and my pre-pubescent self was infatuated with that long, wild hair, those steel-blue eyes and prominent brow, and that beautiful smile. Chris always exuded a sort of deep and comforting kindness, even when he was singing and screaming about dark things that I did not understand at the time. This was the start of a 27-year long love story between me and everything that Chris did musically. I love everything he did in the late 80's; I love Temple of the Dog; I love 90's radio-friendly Soundgarden; I love Audioslave; and I love all of his solo albums, especially his Live in Sweden album, which is filled with beautiful acoustic renditions of fan-favorites as well as a few amazing covers. He loved his fans, and he connected intimately with them and gave all of himself in his performances. This is the reason his fans felt so close and connected to him. We felt as if we knew him.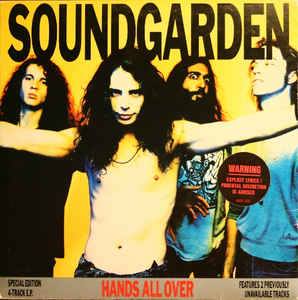 He was one of the last left standing of the Seattle Grunge scene of the late 80's and early 90's. Soundgarden was one of the first bands who signed with SubPop and helped pave the way for others who came after them. Chris was roommates with Andy Wood of Mother Love Bone, who died of a heroin overdose before they even got a chance to show the world their music. As a tribute to Woods, Chris brought two of the remaining members of Mother Love Bone together for a musical project, and he also invited an unknown singer named Eddie Vedder to participate. This was before the birth of another great icon of the 90's grunge scene: Pearl Jam. I suppose it can be said that if not for Chris, Pearl Jam may never have happened. For so many reasons, Chris was an integral part of the soundtrack of our early and late teenage years. When Soundgarden split up in 1997, he went on to have an awesome solo career as well as joining with former Rage Against the Machine band members to form Audioslave. He has written award winning music for major motion pictures as well. His music has been the soundtrack to my life in so many ways that it is hard to mention all of it.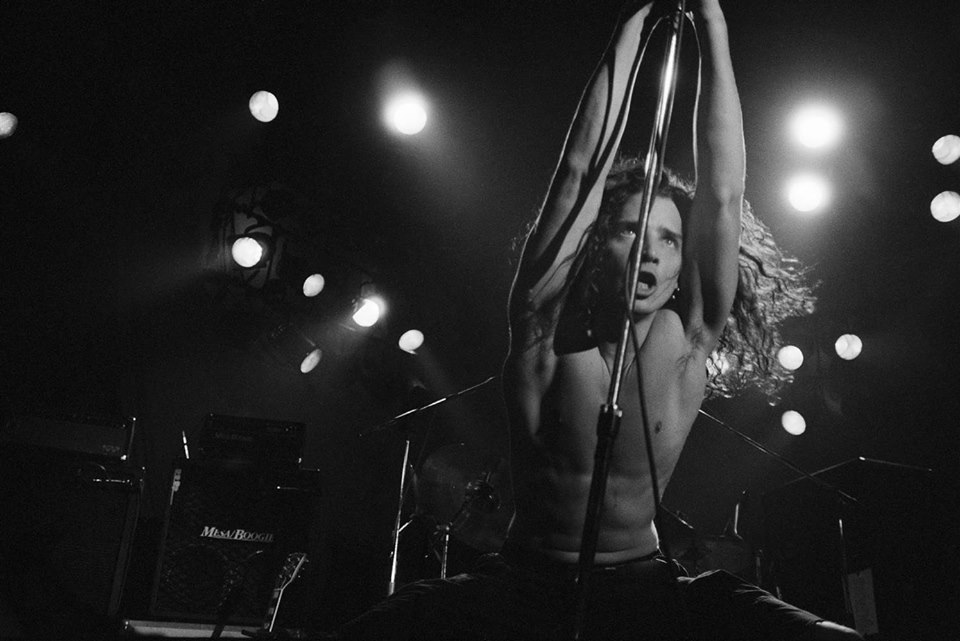 In addition to all of his musical accomplishments and the gifts he left us, he was also a loving father, loving husband, and a humanitarian who gave back and did what he could to help those in the world who were suffering. He wrote a song about the tragedy of 9/11 called, "Ground Zero". He wrote another song about the tragedy of Hurricane Katrina called, "Wide Awake". Chris ran a charity with his wife that focused on helping needy and abused children all around the world. He expressed his feelings of sadness and outrage about the things he saw going on in the world, and he did so with passion and grace. He was not afraid to delve into his own struggles with love, relationships, depression, and his on- and- off battle with addiction. He was honest and raw and didn't shy away from talking about the things he struggled at dealing with. He was a poet. A genius. His voice was so beautiful and controlled, yet raspy and commanding. He was the voice of a generation who spent the first half of our youth in a simpler time, only to be thrust into the age of internet and globalization in our teens and young adulthood. We lived in the shadow of our parents and the Baby Boomer generation. We felt confusion and angst, and he expressed it through music. We understood him, and he was one of us. The loss of great 90's musical icons like Lane Staley and Kurt Cobain were tragic, but almost expected. Chris was one of the ones who survived it. He fought his battles and always came out on the other side. He never stopped giving us new music and sharing his gift with the world. His death has sent shockwaves of sadness and grief throughout the world, and I wonder if Chris knew how much he truly meant to us. I hope he knew he was loved.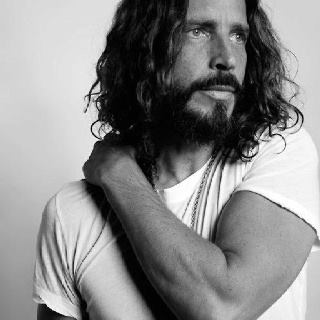 I want to thank Chris for all he has given to me, and to the world. He helped me through my teenage years when I was angry and confused. He helped me through young adulthood and the loss of relationships and the death of my father when I was 22 years old. He has and continues to help me through the daily struggles of life. He was a light in the darkness and gave me a way to zone out and sing my troubles away. Chris, for as long as I live, I will not forget you or let your memory die. You will live on through the amazing catalog of music that you gave to us. I will make sure that my children grow up listening to you and that they will pass your music on to their children. You were a living legend, and now you are a legend taken from us too soon. I wish you could know what you meant to so many of us, and how much emptier the world feels without you in it. I hope you have finally found peace. "No one sings like you anymore". We love you, sir.
In honor of Chris, please feel free to share your story of how Chris impacted your life in the comments below.