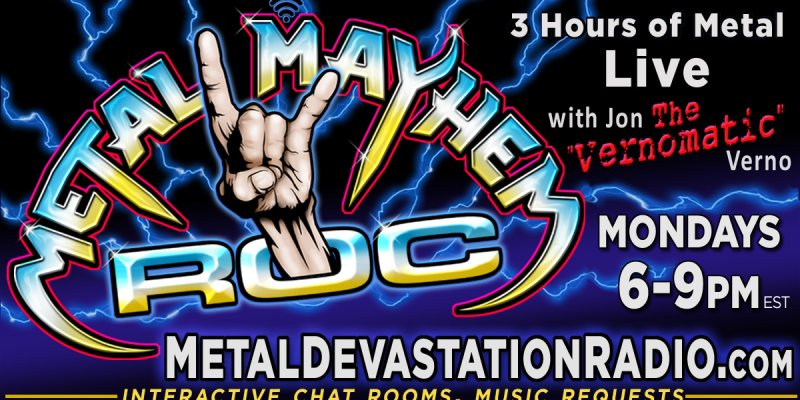 Metal Mayhem ROC LIVE
Metal Devastation Radio
Monday March 28 2022, 6:00 PM
Hey Rivet Heads . Its Metal Monday and time for another KICK ASS edition of Metal Mayhem ROC LIVE!!
                                           ON TONIGHTS SHOW
OLD SCHOOL  -ACDC, BLACK SABBATH, JUDAS PRIEST, QUEENSRYCHE, OZZY.....
NEW MUSIC    - NIGHT DEMON, SKID ROW, TONY MARTIN, SAXON....
HEAVY BLOCK- SLAYER, AGENT STEEL, MERCYFUL FATE .....
SOUTHERN CAL W " THE METAL MINUTE
TRIBUTE MUSIC HONORING TAYLOR HAWKINS & RANDY CASTILLO
                AND AS ALWAYS YOUR REUESTS, COMMENTS AND GENERAL BANTER....
Attendees : 0