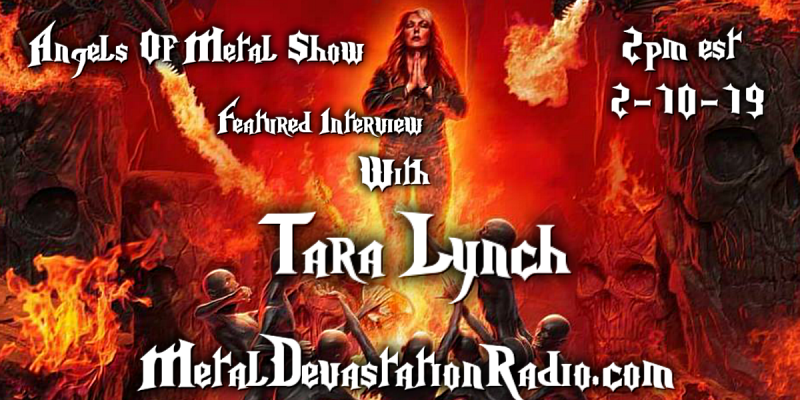 Tara Lynch - Exclusive Interview - Angels Of Metal Show
www.metaldevastationradio.com
Sunday February 10 2019, 3:00 PM
Tara Lynch aka Gui-tara will be this weeks featured interview on The Angels Of Metal Show with Grace and Mike Mosall on metaldevastationradio.com Join them in the chat room and tune in at 2pm est 2/10/19 She will be discussing her Upcoming tour, her new album and much more.
Follow these links below!
HOME PAGE
www.metaldevastationradio.com
MOBILE CHAT
http://metaldevastationradio.com/chat/mobile
MOBILE SOUND
http://tunein.com/radio/metal-devastation-radio-s208986/
Check out more about Tara Lynch here!
https://taralynch.com/
Attendees : 3