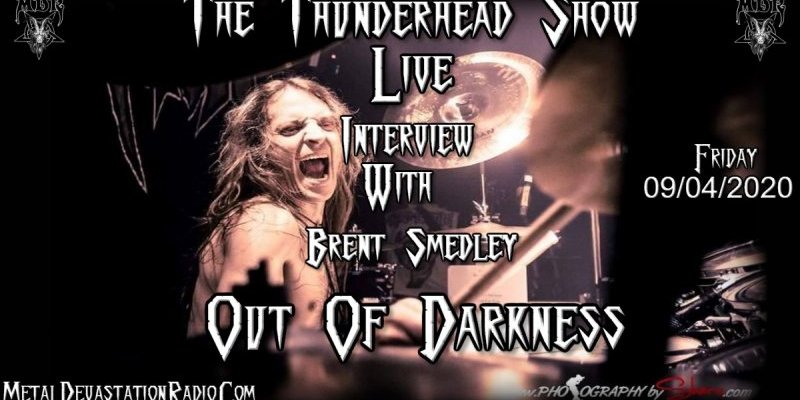 Live Interview with Brent Smedley From Band out Of Darkness On The Thunderhead show !!
www.metaldevastationradio.com
Friday September 4 2020, 5:00 PM
Join  Us  For A Live Interview with Brent Smedley from The Bands out of Darkness and also Iced Earth  On The thunderhead show this coming Friday September 4th He will Be calling In too discuss The band and new Music etc!!! Its gonna be a Blast join Us in chat and ask him your questions and also hear some of the awesome tunes!!
To join us, simply sign in to the site www.metaldevastationradio.com and click the chat & listen links!
Click Here For Help Streaming On Chrome

HOME PAGE
www.metaldevastationradio.com
MOBILE CHAT
http://metaldevastationradio.com/chat/mobile
MOBILE SOUND
http://tunein.com/radio/metal-devastation-radio-s208986/
Attendees : 0