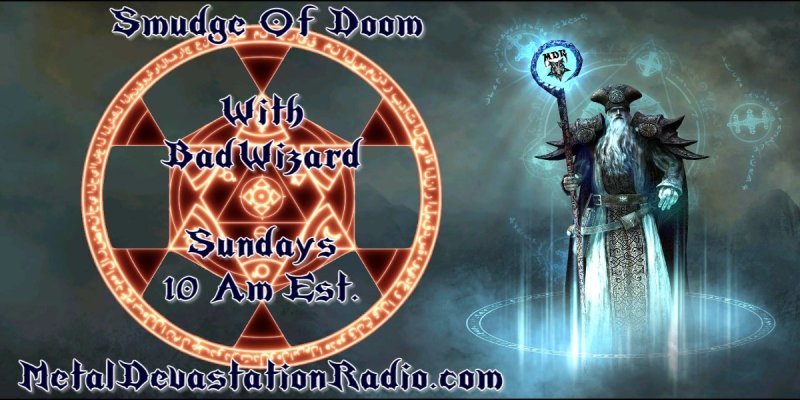 Smudge Of Doom Radio Show
Metal Devastation Radio
Sunday June 21 2020, 10:00 AM
Join your host for Badwizard for a Father's Day Smudge Of Doom show. FUCK YEA DADS ROCK!!!!
Lets get DOOOOMMMM and jam out some killer tunes. Lets pass one around and get our minds right on the Smudge Of Doom show. SUPPORT UNDERGROUND RADIO!! SUPPORT THE HEAVY UNDERGROUND!!! 
Smoke up, tune in DOOOOOMMM OUT!!!
Attendees : 0