'Plague Bearer' joins The Zach Moonshine Show, to talk about their latest release 'Summoning Apocalyptic Devastation', and much more! We play new tracks from the album as well as new releases and classics from Wolves of Oz, Verscythe, EINSCHLOG, Metallica, Overkill, GAFFED, Gutted Christ, Drawn and Quartered, Beyond The Grave, 1782, WyndRider, Beitthemeans, Jack Ire, The Red Mountain, Brutal Death Fuck, CATEGORY VI, Smoulder, 72 Legions, Six Feet Under, and D.R.I.!
Track List:
Battle Of The Bands Top Three Winners:
1 - Cater - Wolves of Oz
2 - Animal DEMO - Verscythe
3 - Find your way - EINSCHLOG
4 - The Zach Moonshine Intro
5 - 72 Seasons/You Must Burn! - Metallica
6 - Wicked Place - Overkill
7 - Die Already - GAFFED
8 - In The Coils ov Death - Gutted Christ
9 - Plague Bearer - Interview featuring Under One Sign/Rise of the Goat/In Satan's Name
10 - RAVAGE THE CADAVER/Vengeance Of The Unholy Inquisition/ Six Devils (Trepanation) - Drawn and Quartered
11 - Perverse Sacrifice - Beyond The Grave
12 - Succubus - 1782
13 - Strangled By Smoke - WyndRider
14 - Drinking from a Skull - Beitthemeans
15 - Morphine (feat. Dave Frost) - Jack Ire
16 - Cosmic Guns - The Red Mountain
17 - The Devils Whiskey/Alcohol - Brutal Death Fuck
18 - Barracuda (Heart) - CATEGORY VI
19 - Spellforger - Smoulder
20 - Paradise - 72 Legions
21 - Seed Of Filth/Zombie Blood Curse/What Do You Do For Money Honey - Six Feet Under
22 - Acid Rain - D.R.I.
Listen to the show on Mixcloud!
Check out the interview segment on Spotify!
Check out the interview segment on YouTube!
Check out the interview segment on Apple!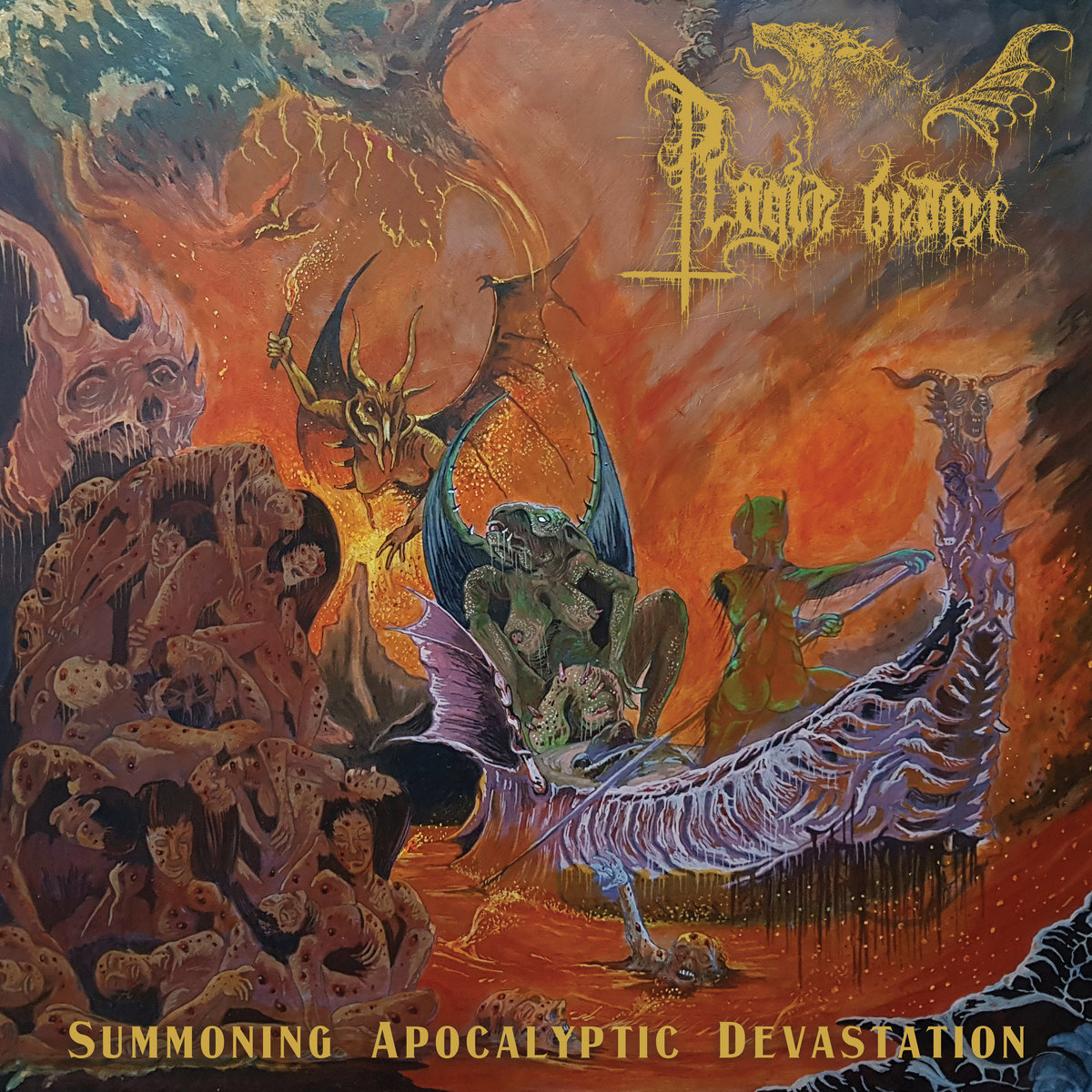 Release Date: March 3rd, 2023
FFO: Drawn and Quartered, Imprecation, Thy Infernal
Location: Seattle, WA 
Born on the wings of pestilence out of a thirty year slumber, Plague Bearer rides into our diseased world with a vision of "Summoning Apocalyptic Devastation." Primarily known as a primitive blackened Satanic brother to Seattle death metal legends Drawn and Quartered, Plague Bearer have produced a string of underground demos and EPs over the years but never committed to a definitive full length until now. Nameless Grave Records presents "Summoning Apocalyptic Devastation," a devastating triple pronged vocal assault supported by brutal melodic riffing and pummeling drums heralding the end of this pathetic existence. The purpose of the band? The master of sixty hundred sixty six riffs has but one word: "Evil."
Plague Bearer in its most primordial form created death metal demos in '93 and '94, but lineup changes resulted in a rebranding to Drawn and Quartered in '96. Nevertheless, guitarist K (Drawn and Quartered, Draghkar, Serpent Rider) was determined to keep the Satanic flame alive, slowly amassing simpler, eviler blackened riffs with partner H (Drawn and Quartered, ex-Vetus Obscurum) and putting out a demo in 2001 and EP in 2006 with Nuclear Winter Records (Dead Congregation). In 2017, K and H reunited with long-time ally T on drums, along with vocalist Nihilist (ex-Abazagorath, ex-Lord Gore, ex-Thy Infernal), to infect the Pacific Northwest with live rituals. 
From the first second, the album explodes into a orgy of double bass and crawling tremolo riffs in celebration of "Unholy Black Satanic War Metal."  Although there is a clear lineage to be traced from the earliest days of extreme metal in Plague Bearer's sound, the music has slowly drifted through time untouched by modern trends. The sinister melodies of "Defiled by Sodomy" throb and groove in a hypnotic hymn to Lucifer, punctuated by stuttering double kick and cymbal flourishes. There is an unmistakable youth and vigor driving the album, and album closer "Christbane" bets it all on the stomping Satanic energy of its Venom-esque main riff.
The production of the album is clear without being sterile, allowing every instrument to freely breath and speak. Guitars, bass, and vocals were self-engineered at K's home studio The Plague Pit, while drums were recorded with Jon Schluckebier at Radioactive Recordings. Mixing duties were handled by Andrew Lee (Ripped to Shreds) at The W. Dungeon, and it was mastered by Loic of Krucyator Prod.
While "Summoning Apocalyptic Devastation" is laden with the legacies of its storied members, it never loses its individuality. Existing beyond the stylistic trappings of death and black metal, Plague Bearer raises a middle finger to the modern scene. Evil is the only way!
Full album streaming on YouTube!
Follow them on Spotify and add them to your playlists!
Support them on Bandcamp!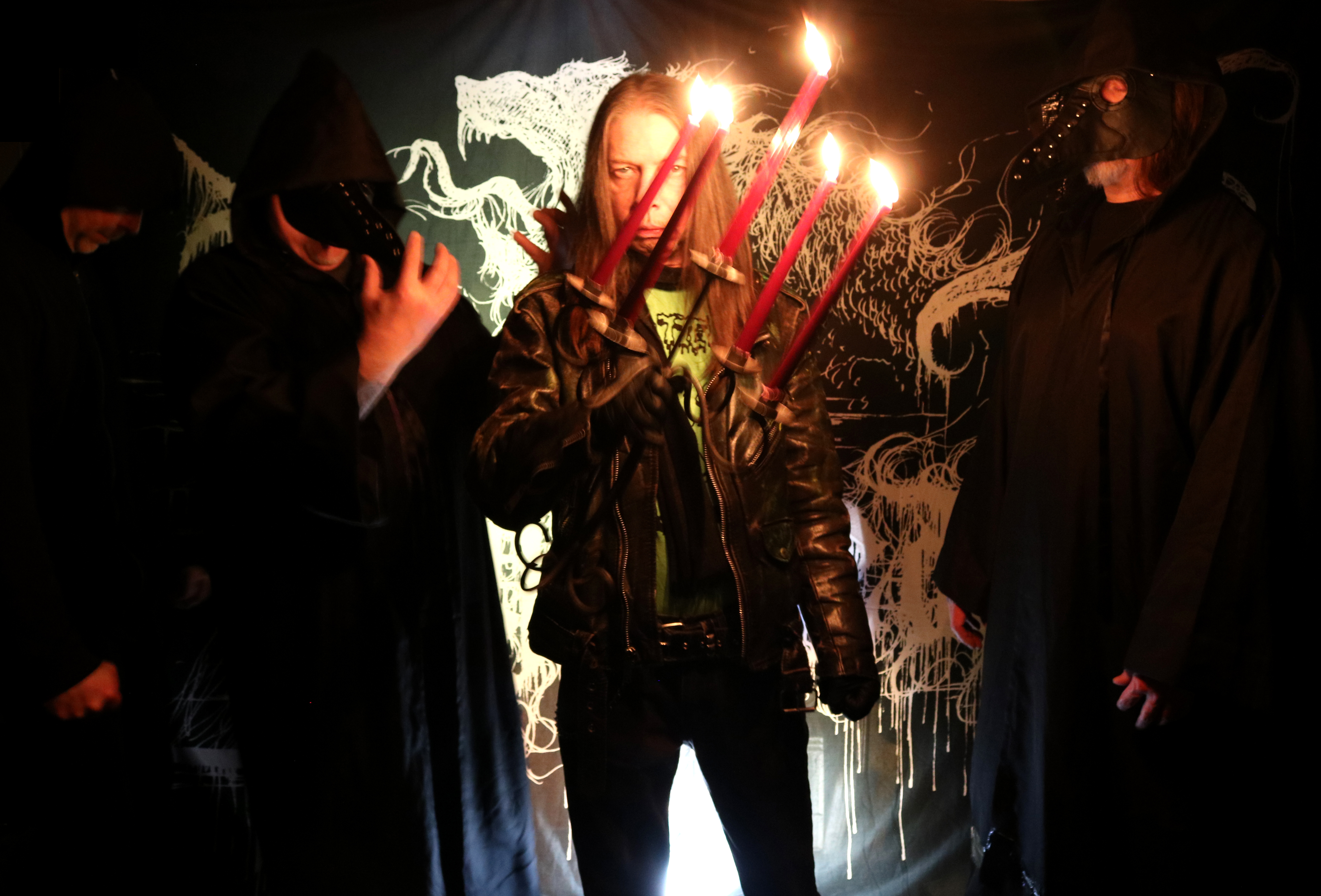 Follow the band at these links: 
https://www.facebook.com/drawnandquartered
https://plaguebearerwa.bandcamp.com/album/summoning-apocalyptic-devastation
https://www.instagram.com/hailinfernaldarkness/
https://www.namelessgraverecords.com/