I HAVE MISSED YOU ALL!!
LET THE NECK WRECKIN BEGIN!!
I AM GOING TO BE PLAYING SOME OLD SCHOOL AND NEW SCHOOL!!
SOME INDIE AND SOME LOCAL!! AND WHATEVER ELSE I THINK IS BADASS!! BURY THY DEMONS, HELIOS, MACHINES ON BLAST, KINGDOM OF SORROW, SOILENT GREEN, AND WEAPON TO NAME A FEW.
SO COME JOIN ME IF YOU WILL IN MY WICKED BRUTAL BATH OF BLOOD!!
WOULD LOVE TO SEE YOU THERE!! SO SIGN UP,TUNE IN 
LET'S DO THIS!!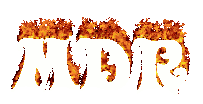 Attendees : 0