Concrete Ties (USA) - Unrecognizable - Reviewed by Zwaremetalen ! Check it out here at this link: https://zwaremetalen.com/albumrecensies/concrete-ties-unrecognizable
Release Date: 8/19/22
FFO: Full Blown Chaos, All Out War, Blood Has Been Shed
Location:  MA
Short Bio:  CONCRETE TIES blends fast-paced drumming with a guitar-centric thrash metal/beatdown vibe. Born out of Western Massachusetts, this quartet brings together members from New York City, Connecticut, and Massachusetts.  On vocals Leyla Eileen's fierce screams will inspire rage in all who dare to step foot on the floor.  Old school thrash metal riffs mixed with chunky palm mutes are sure to please any metal or hardcore fan.
Formed in 2017 by Jeff Facci (FULL BLOWN CHAOS), Dan Menard (FEAR FOR YOUR LIFE) and Josh Venn (BLOOD HAS BEEN SHED).  CONCRETE TIES released their debut E.P. "Twisting The Knife" in 2018 and released the single "Total Recall" in 2019.
Pre-save https://bfan.link/CONCRETETIES-UNRECOGNIZABLE
Check out this video!
Follow them on Spotify!
Support the band on Bandcamp!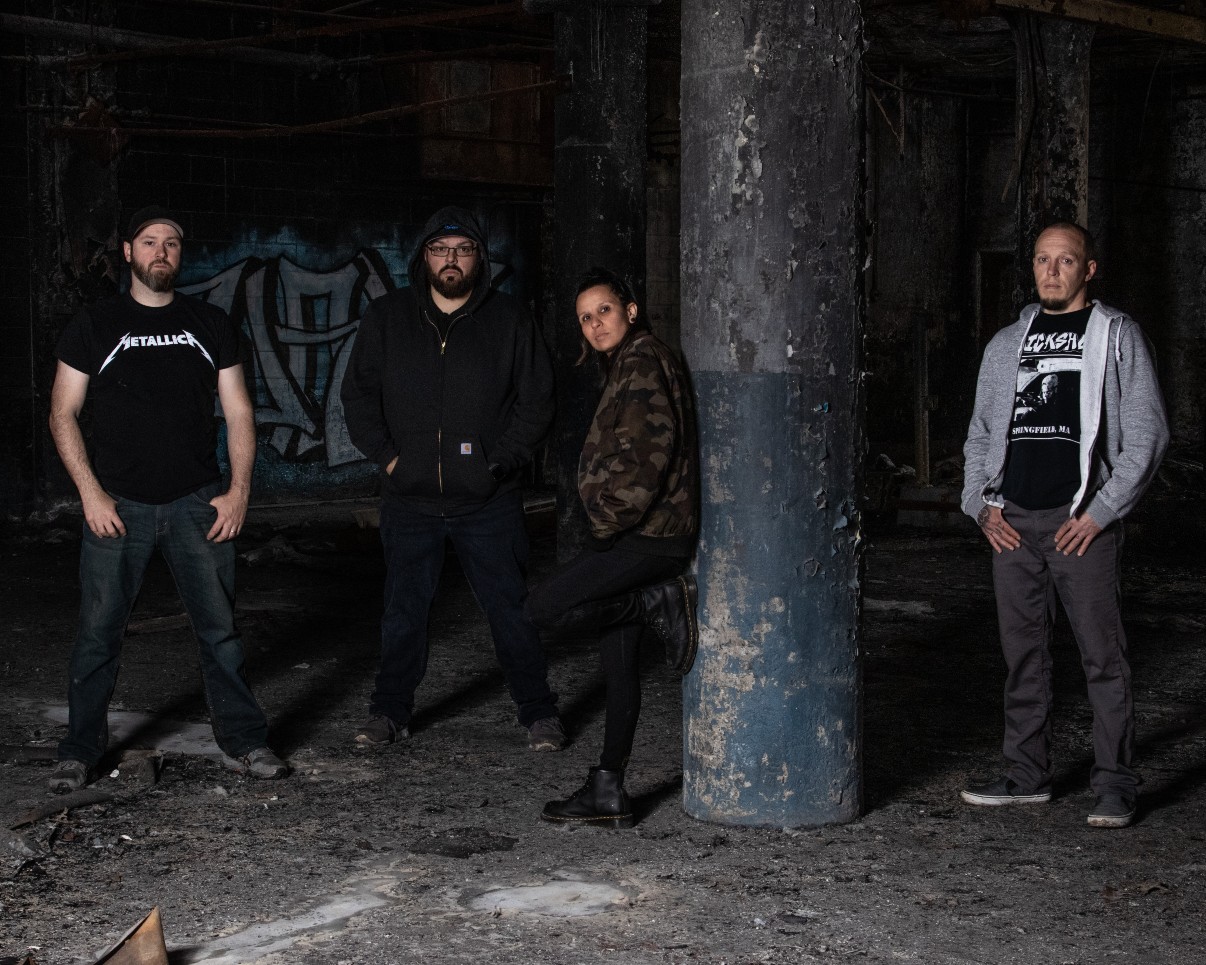 Follow the band at these links:
https://www.upstaterecordsny.com/concrete-ties 
https://www.facebook.com/concreteties
https://www.instagram.com/concretetiesofficial/
https://upstaterecords.bandcamp.com/album/concrete-ties-unrecognizable
https://bfan.link/CONCRETETIES-UNRECOGNIZABLE