My take on.... General Grant Cigars
[General Grant]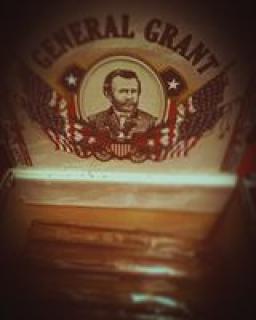 ---
[The Body]
Mellow - Medium

[The Deets]
Sumatra Wrapper
Dominican Republic Made
Not Flavored
Not Pressed
Not Sweet

[The Vitola]
Corona (5"x42)
Cigarillo (3.2"x26)
[The Price]
-MSRP-
$32.50(usd) /box
$1.08(usd) /corona
$0.54(usd) /cigarillo
---



  I've been wanting to try these, for a while actually, and I was excited that I finally snagged some.  I won a box of 30 corona in a an auction bid but that's neither here, nor there.  So, when they arrived I was so stoked.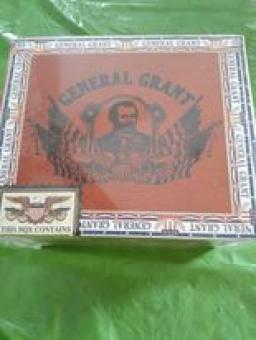 Can we just talk about the box itself?  When I opened the packaging they were shipped in, the first thing that I thought of was "Merica!"  I mean,  It's a print of the man's bust draped with with old glory.  Not to mention the several banners plastered on the edges of the box.  On the inside of the lid is the same bust but in color.
  Upon opening the beautiful box, everything was how it should be.  They came individually wrapped, which isn't that big of a deal.  However, after inspecting the cigars themselves, I noticed they are actually a Cheroot.  They were spongy and loosely wrapped, think of a corona sized backwoods with a peel of "cap."  I was unaware that they were a "CRS" type of cigar.  Nowhere in the description on the auction was it stated they were a Cigar Ready to Smoke, which means no cutting is necessary.  I'm thinking this is to pay homage to the era.  They definitely have one thing going for them, they're ugly, which was actually the selling point for me, I love ugly cigars.
                          [The Smoke Session]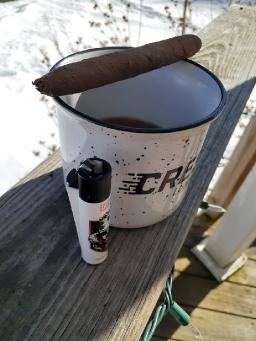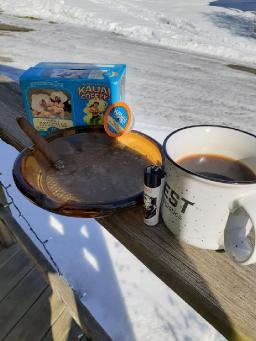 With all that said, now for the actual experience.  For this review, I smoked around 6-7 of the 30 in the box, just to be sure of consistency.  Which was relatively good.  On the light, these lil' guys light up like a cigarette, and stay lit. I stepped away for 2 or 3 minutes, and when I came back it was still lit to my surprise.  I did not toast the foot, I felt it would scorch the cigar, rather than warm it up, since it took no time at all to light.  Also, If these are anything like the cigars that the namesake smoked, no wonder he smoked a dozen or so per day.  These are quick burners for sure, roughly a 15-20 minute window, enough time for a smoke break.  As I stated above, the construction on these are less than par, once the cigar warms up it tends to want to collapse like a cheroot will do.  So, not really the type you'd bring to a Chill session with the boys.  Tons of lightly aromatic smoke is put out, but, not a huge amount of flavor. However, slight pepper and chocolate notes can be picked up throughout the experience.  Overall, and despite the minor downfalls, these are really a great every day smoke.  Just don't relight.

---
[The Rating]
Presentation... 4/5
Construction... 2/5
Draw............... 3/5
Burn................ 3/5
Aroma............. 4/5
Taste............... 2/5
Consistency.... 4/5