My take on.... Cigars Tampa City
  Ok.... so let's back up a bit.   A while back, I had put out an ad on several facebook groups, asking for referrals to small "mom and pop" shops with websites that offered house sticks.  Paula, the owner, of Cigars Tampa City contacted me with the menu of her place.  A small shop in the Ybor City neighborhood of Tampa, Florida.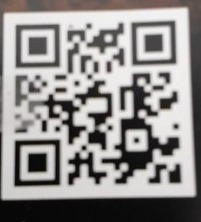 I have to admit, I was skeptical at first, however when I mentioned I am looking to spotlight small shops.  She offered to send me samples to review.  I was expecting corona or robusto shorts, you know, just to give me a taste of their selection.  It became apparent to me that small is not what they do, sample or not, what she sent was above and beyond.   They were some of the biggest vitolas I have ever seen or smoked. 

  The proper names for the samples that were sent are Figurado and Master Toro, however, I have dubbed them "El Bomba" (bomb) and "El Mamut" (mammoth).  Please, feel free to scan the QR code above or visit their website to view their full selection .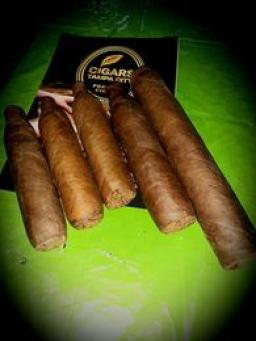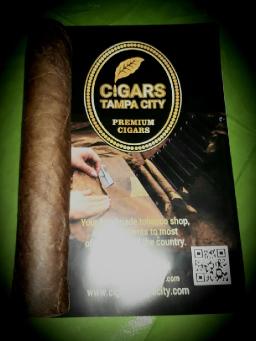 Ok, I know what you're saying, "Mikey, they look like a CO2 cartridge."  You'd be 100% right.  Here's why I have dubbed them "El Bomba."  It's mainly because this medium body stogie explodes with pepper straight away, then eases into notes of cocoa, just to smack you again with pepper and leather, without being overpowering.  "El Mamut" is the exact same dimensions of the Ogre by Asylum 13, they could be twins, their makeup is so similar.  I should mention they are mellowing together in my Humidor.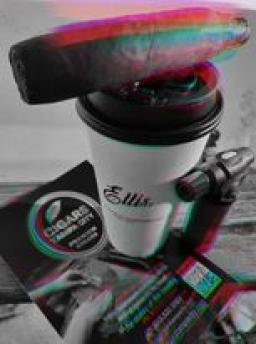 Although, the draw was nice, there was a reoccuring theme while smoking the "El Bomba" sticks.  They burned uneven and often "canoed" if not corrected.  Not necessarily due to cigar construction, because that was on point   The weather here in Central New York, and the fact that it's the middle of winter, could be a huge factor.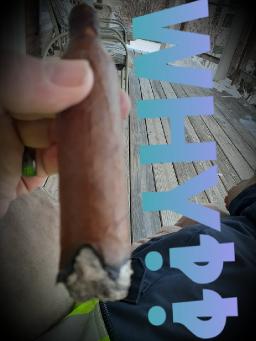 Either way, I thoroughly enjoyed my experience with these big rings from Ybor City.  I recommend CTC, and I have encouraged friends check them out.
---
So, I guess it comes down to my overall rating, like it matters, I'm just a metal DJ.    

 Rating 

Presentation... 4/5
Construction... 5/5
Draw............... 4/5
Burn................ 4/5
Aroma............. 4/5
Taste............... 4/5
---