HELL YES!! THIS IS A SPECIAL BATH RIGHT HERE!! NICE N HOT!! SINCE TOMORROW IS MY 2 YEAR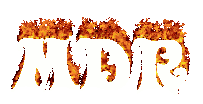 VERSARY!! OF BEING A RADIO DJ!! I FIGURED I'D PLAY YOU ALL SOME OF MY FAVORITES TONIGHT!! SOME BUT NOT ALL WILL BE SOME KICKASS TUNES FROM HOSTILE RAGE, CAM COLE, INVERTED SERENITY, BLASPHEMOUS CREATION, CHEMICIDE, SKELETONWHITCH, DEAD MONSTER GALAXY, BONGTOWER AND MANY, MANY MORE!! 
SO TUNE IN! CREATE A QUICK PROFILE! IT'S FREE! COME HANGOUT IN OUR BADASS CHATROOM AND CHAT WITH ME! 
Attendees : 1