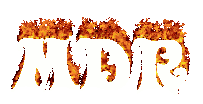 HERE WE GO AGAIN!! YET ANOTHER CHANCE TO SPEND YOUR SATURDAY NIGHT WITH ME IN THE TUB HA!HA! 
IN THIS EVENING ON THE BATH OF BLOOD YOU'LL HEAR SOME ADARRAK, CONCRETE, ETERNAL SEASON, GHOSTS OF SUNSET AS WELL AS SNIPERS OF BABEL!! 
ALSO SOME MORE BADASS TUNES FROM MY CANADIAN FRIENDS!!
TUNE IN! CREATE A QUICK PROFILE AND JOIN OUR WICKED COOL CHAT!
IT'S FREEEEEEEEEEEE!! SEE YA THERE!!
Attendees : 0