THIS BATH OF BLOOD YOU WILL HEAR SOME BADASS BANDS!!!
ENDLESS CHAOS,TERRORENTIAL, STATE OF MIND, BLIND DIVIDE,PRIMORDIAL SERPENT
AXMINISTER AND VICIOUS CIRCLE JUST TO NAME A FEW!!! 
HOPE YOU CAN JOIN ME IN MY BATH OF BLOOD!! 
TUNE IN!! SIGN UP!! CREATE A PROFILE TO JOIN OUR CHAT!!
US DJ'S AND AS WELL AS OTHER BAND FOLKS HANGOUT AND CHAT WHILE I WRECK YOUR NECKS!!
SEE YOU THERE!!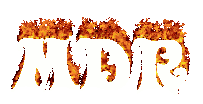 Attendees : 0