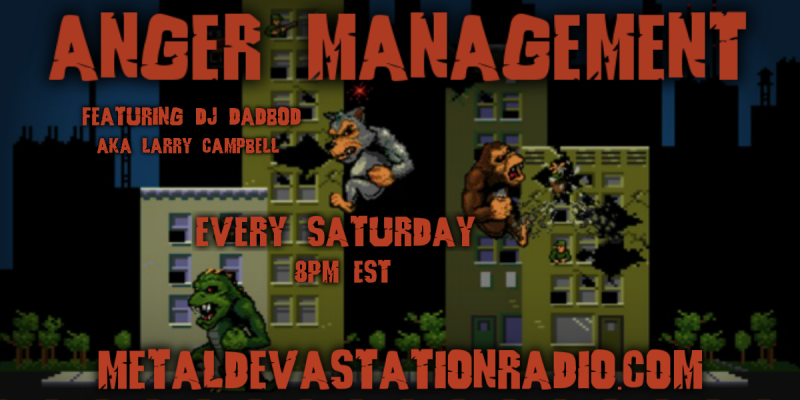 Anger Managment - New Show Premier - Featuring DJ Dad Bod AKA Larry Campbell
metaldevastationradio.com
Saturday April 13 2019, 8:00 PM
DJ Dad Bod Aka Larry Campbell from Inhuman Atrocities will be making his world debut as a dj on Metal Devastation Radio tonight at 8pm est!
Join him in the chat room here at MDR by simply signing in and clicking the chat button and make your requests!
Or just sit here and listen!
Attendees : 1